Regular price
$0.00
Sale price
$55.00
Unit price
per
Sold out
Never Worn

30 Day Returns

Free Shipping
Vintage 1980s
Beautiful Butterfly Ring
Zircon Austrian Crystal with Austrian Crystals on Wings
18k Yellow Gold Electroplated
Made in Providence, RI, USA
Stamped - 18k HGEs
Take advantage of this unique opportunity as we no longer make this beautiful jewelry! Once our items sell out, unfortunately, they're gone for good.
We are a third generation manufacturer of fashion jewelry. All of our jewelry is truly vintage but has never been worn. Most are still with tags!
Providence, Rhode Island was the Jewelry Capital of the World for most of the 20th century and we were a big part of that boom for Providence.
Please enjoy this unique opportunity to purchase, wear and love Authentic Providence Vintage Jewelry.
We promise to continue to bring you only the finest quality in vintage fashion jewelry we have to offer.
Style

Styles:

Promise, Big, Insect, Bug, Butterfly

Colors:

Clear, Gold, Yellow, Transparent, Amber, Orange

Birthstone:

April, December
Materials

Materials:

Zircon, Yellow gold

Stones:

Zircon crystal, Zircon austrian crystal, Zircon, Crystal
Shipping & Returns

Shipping

We offer free shipping on all items. Additionally, all of our jewelry peices ship within two business days from our antique factory in Providence.

Returns

30 day money-back garuntee on all jewelry orders. Just fill out our return slip, and ship back your vintage item.
Frequently Asked Questions
Share
View full details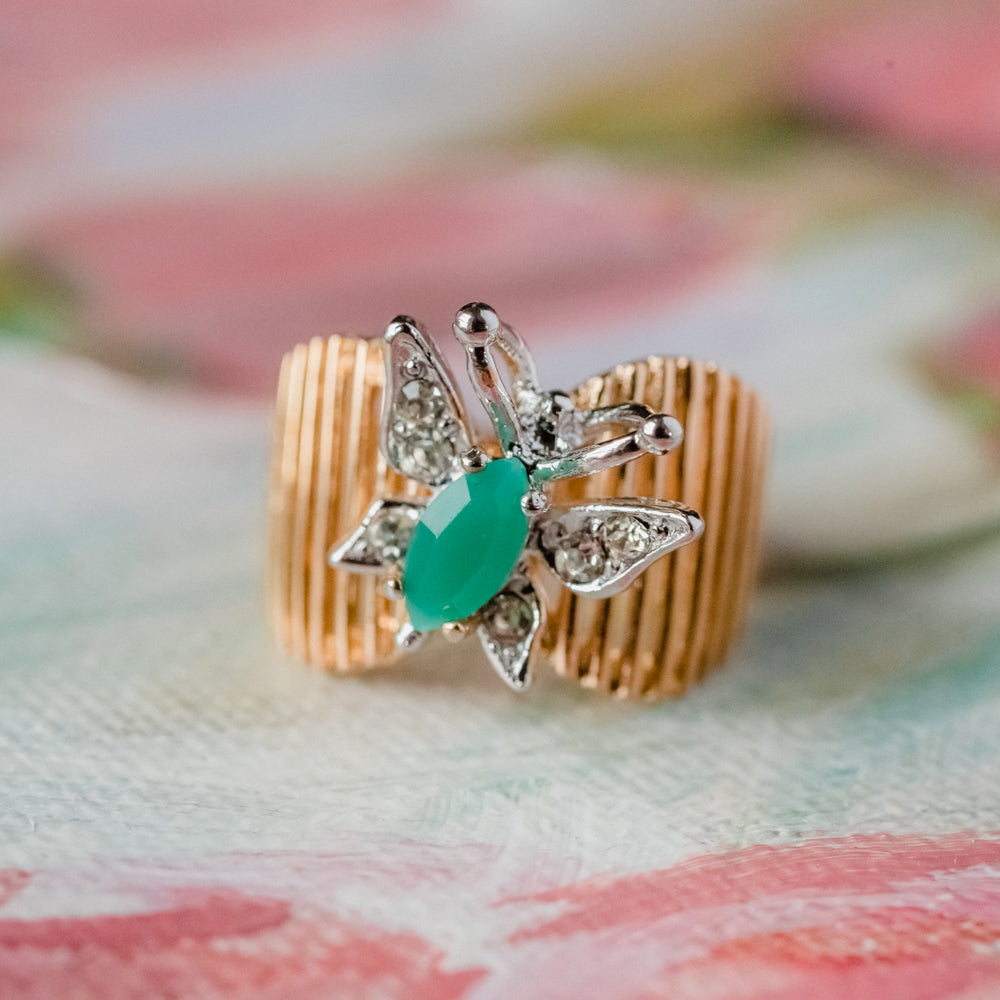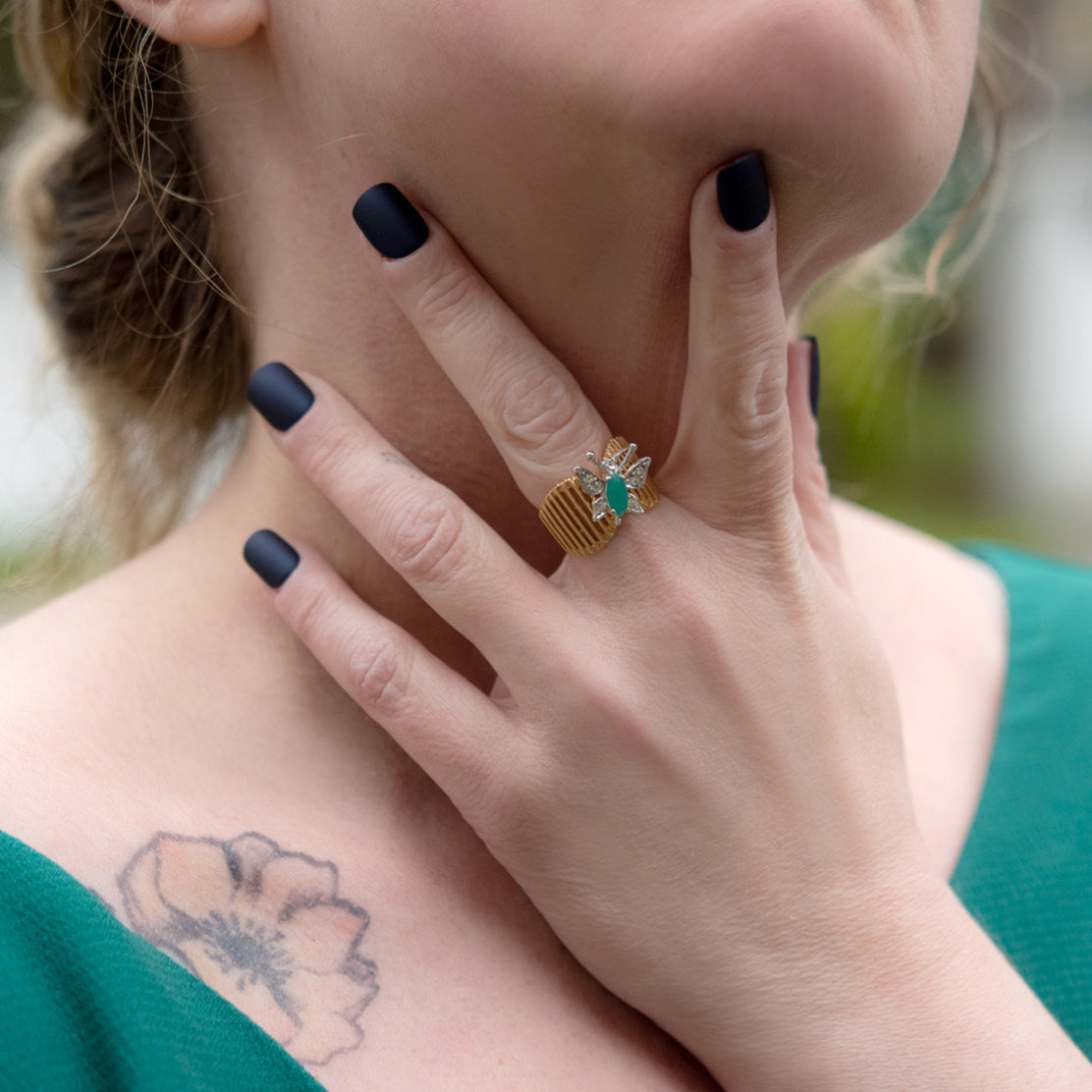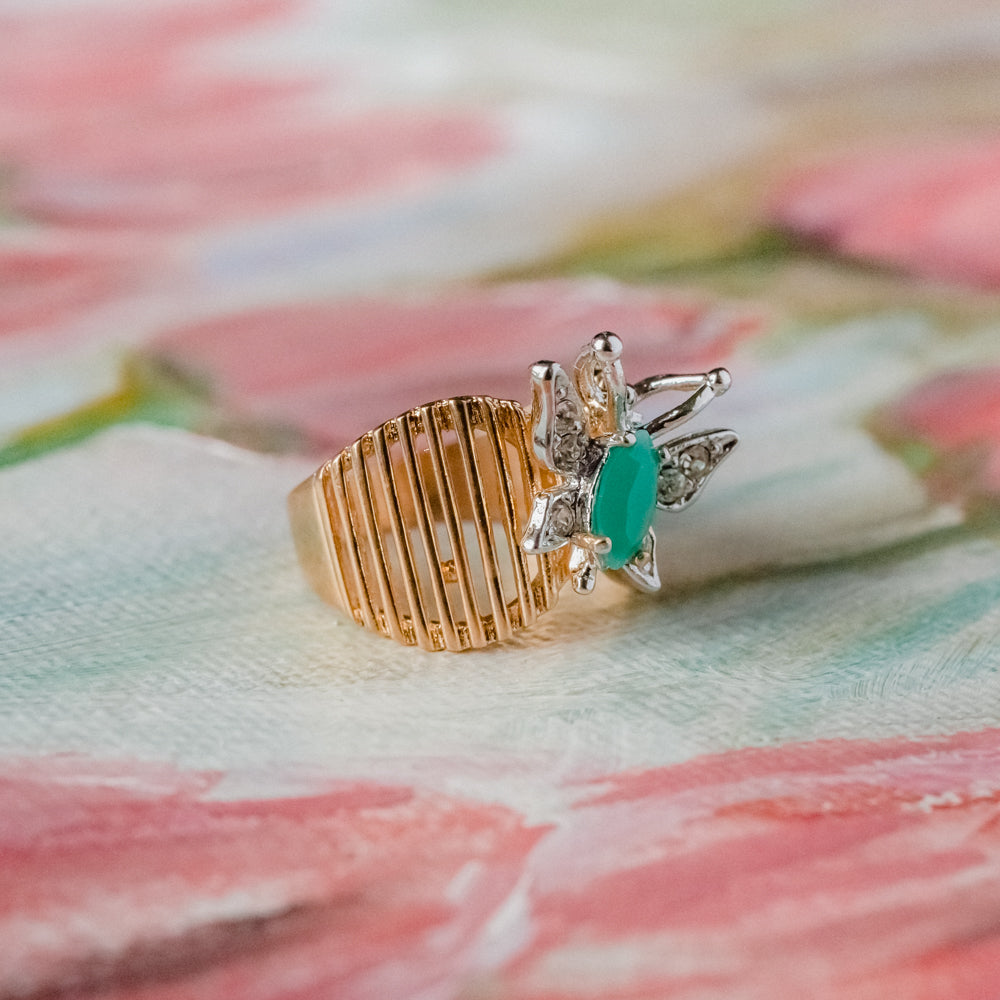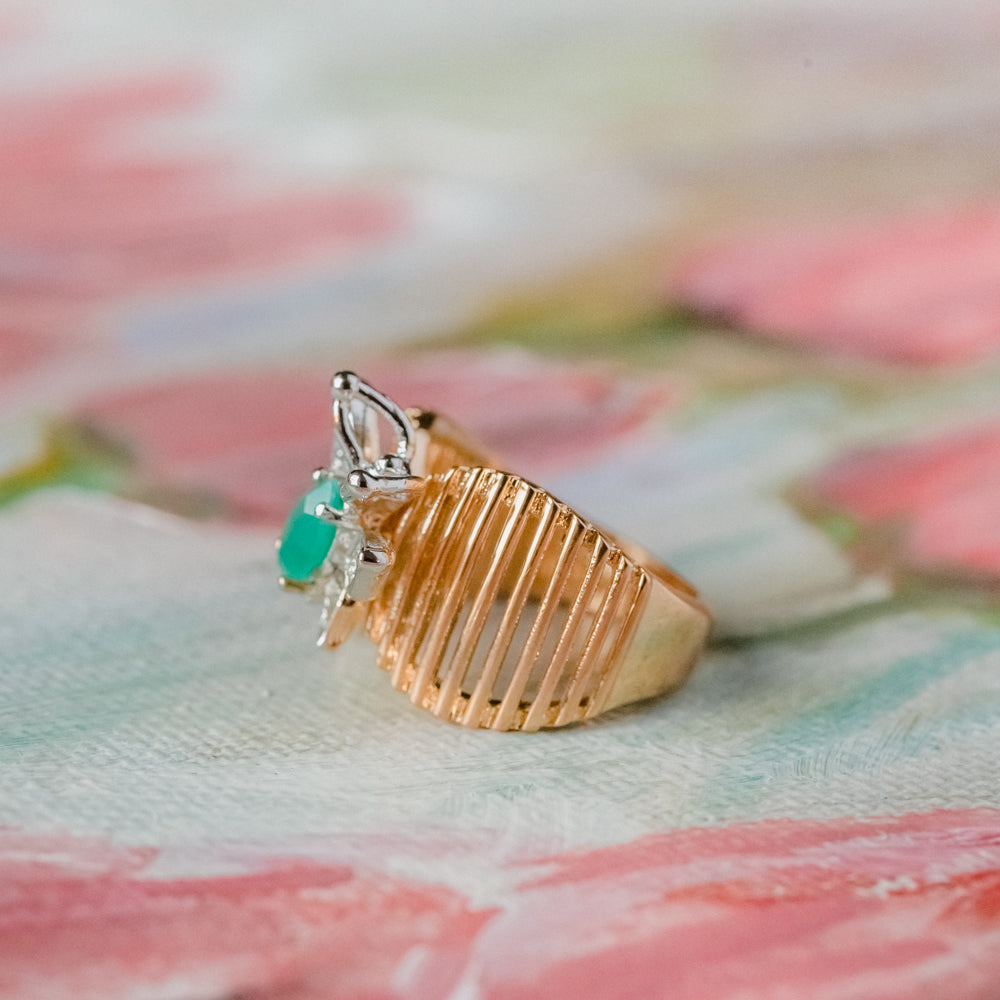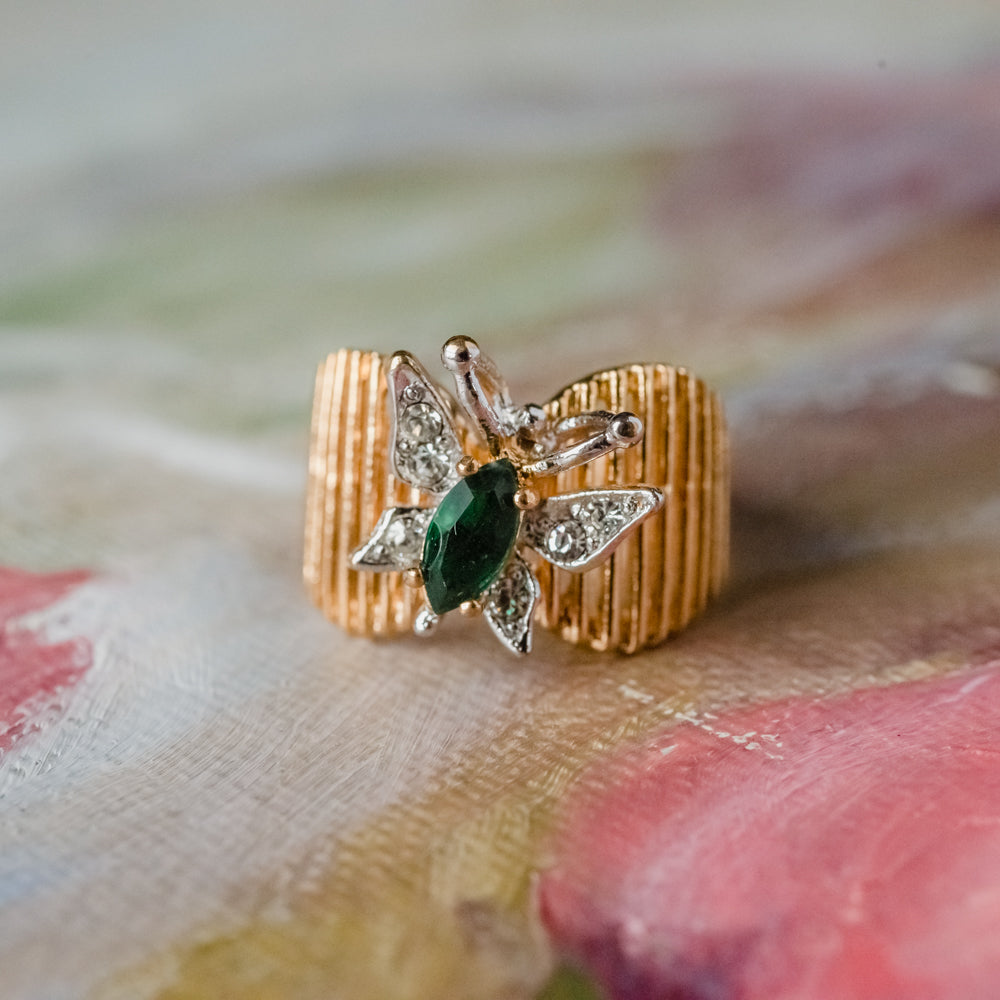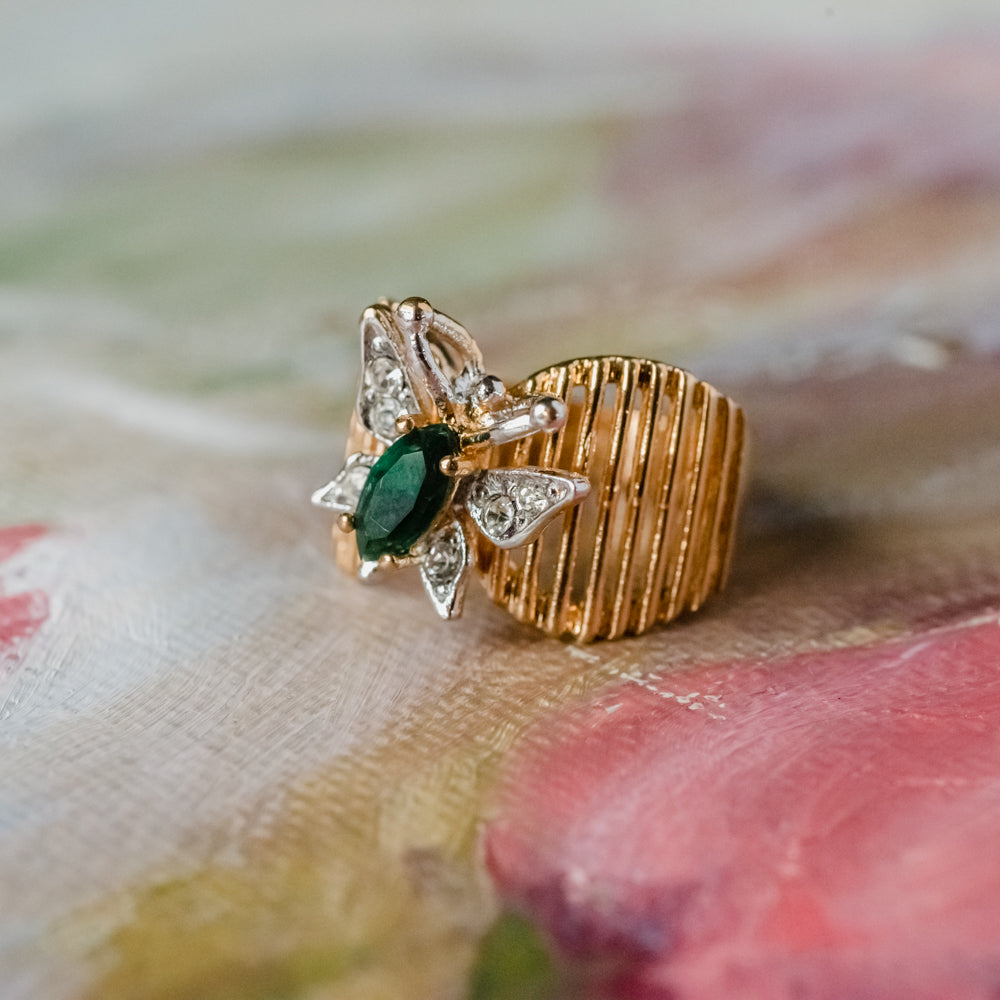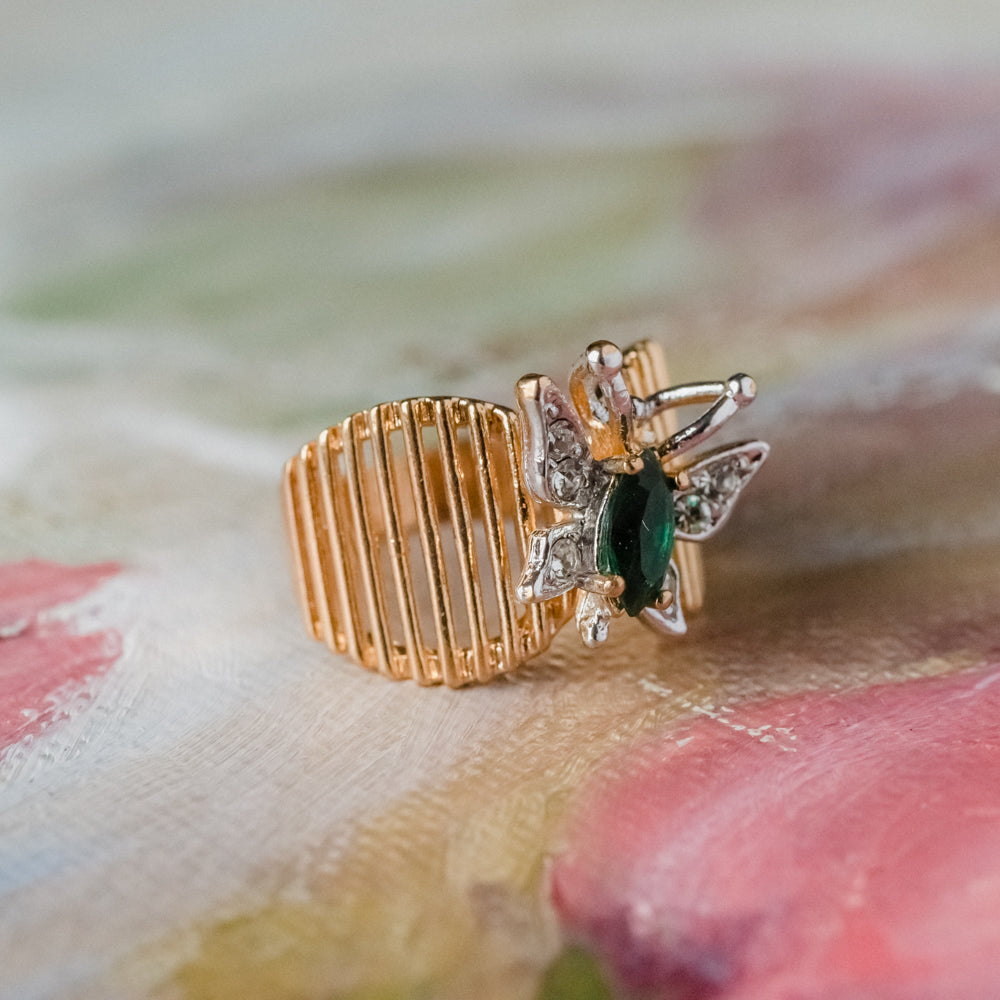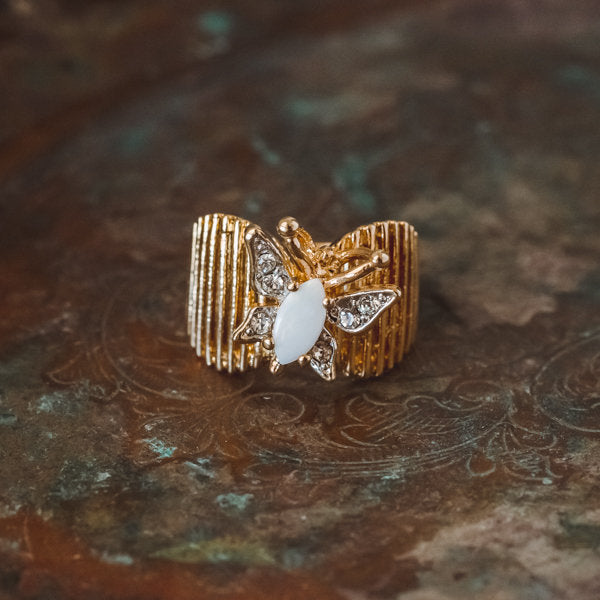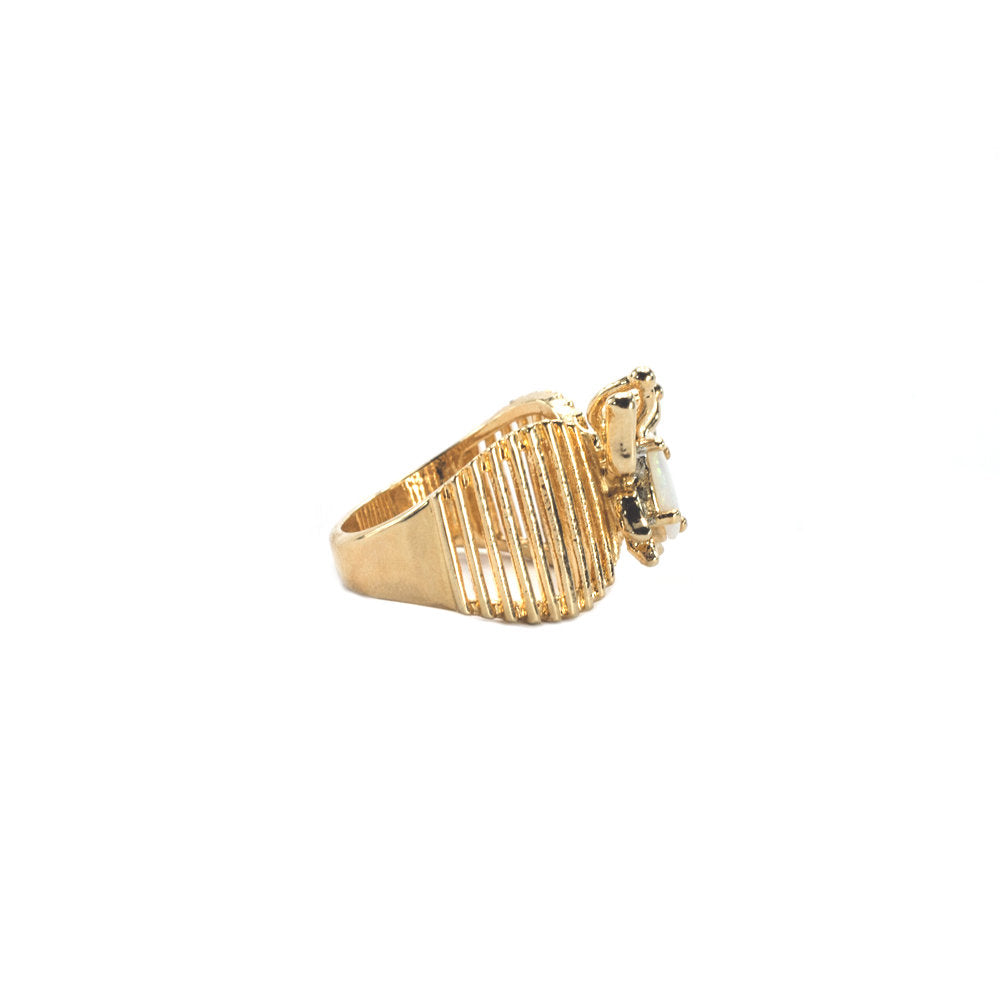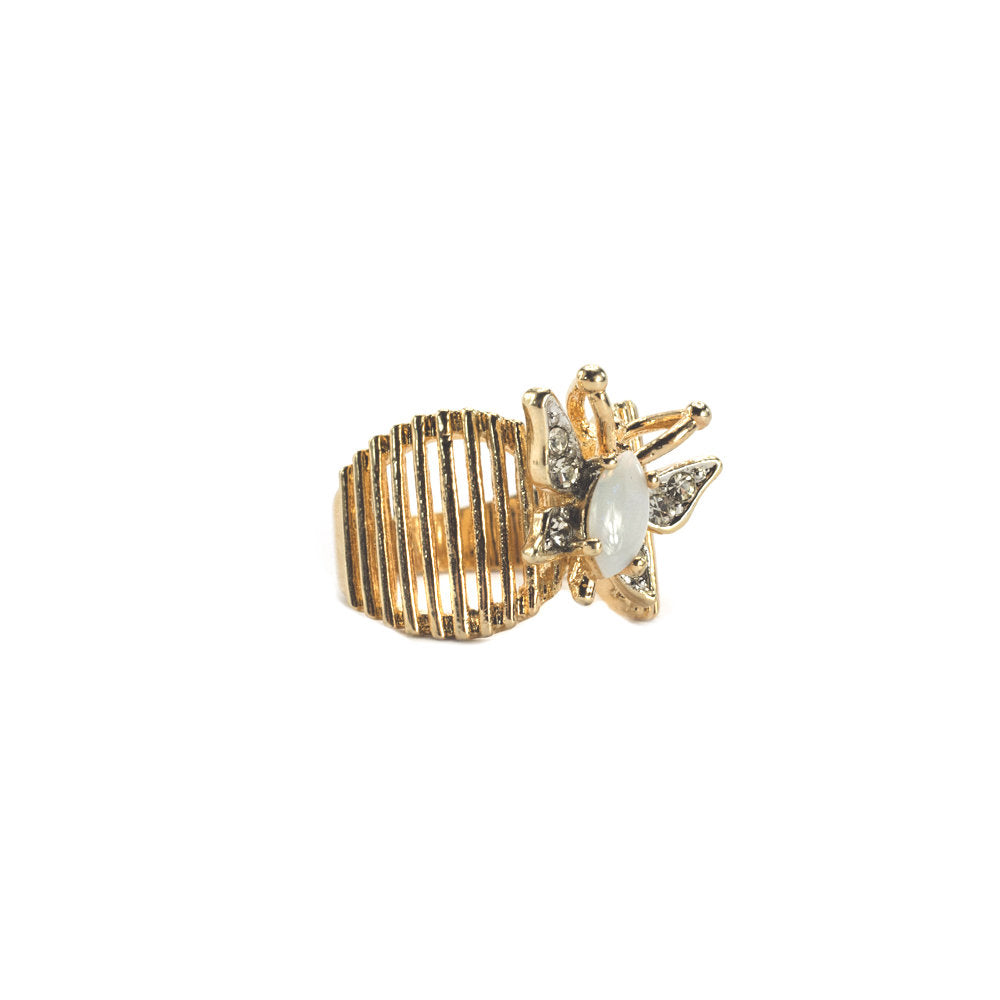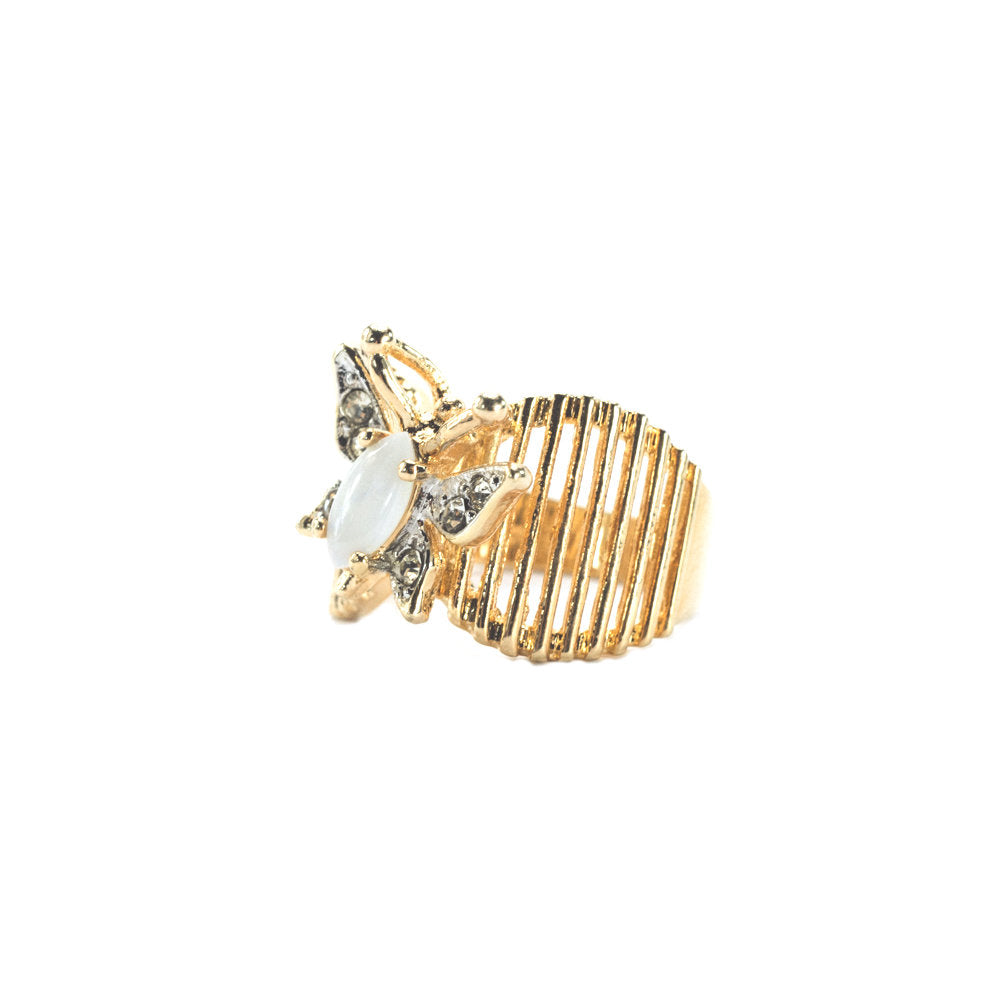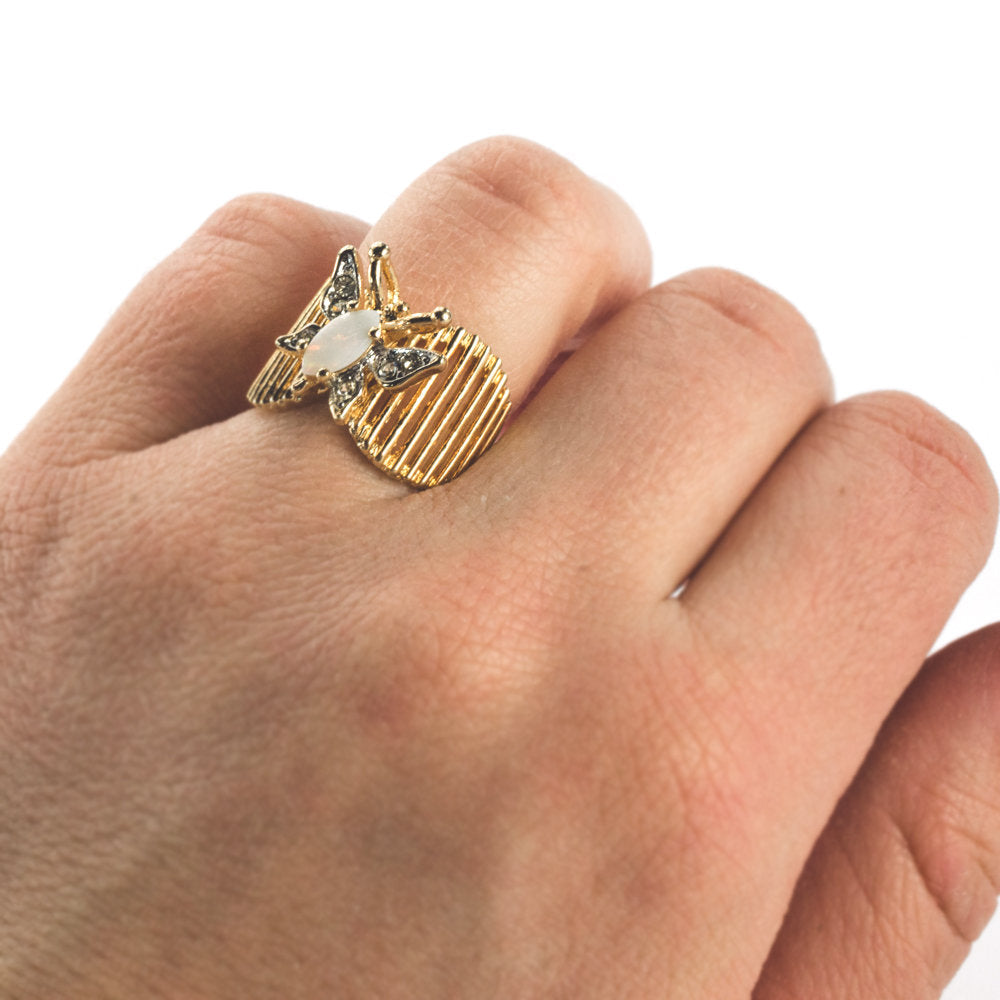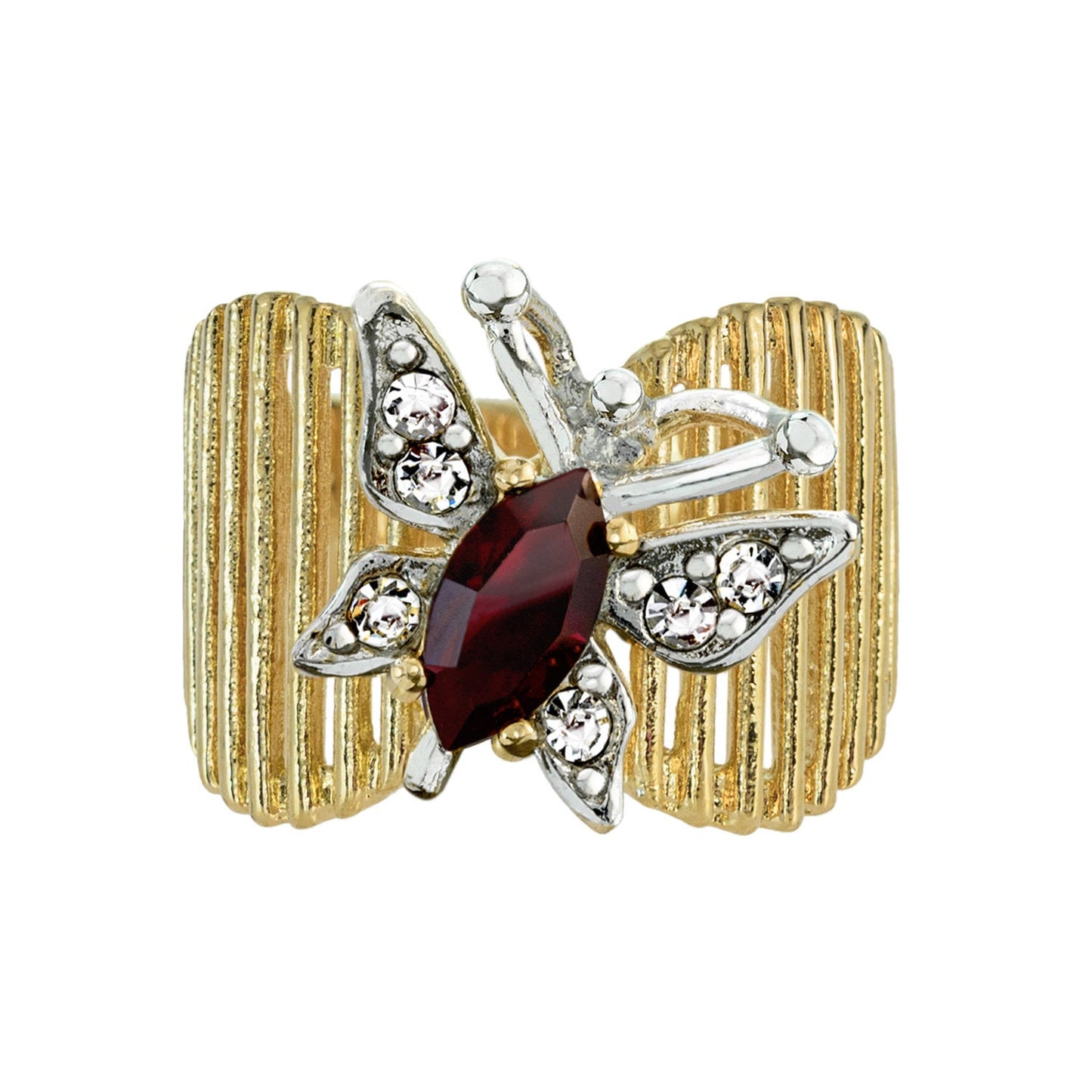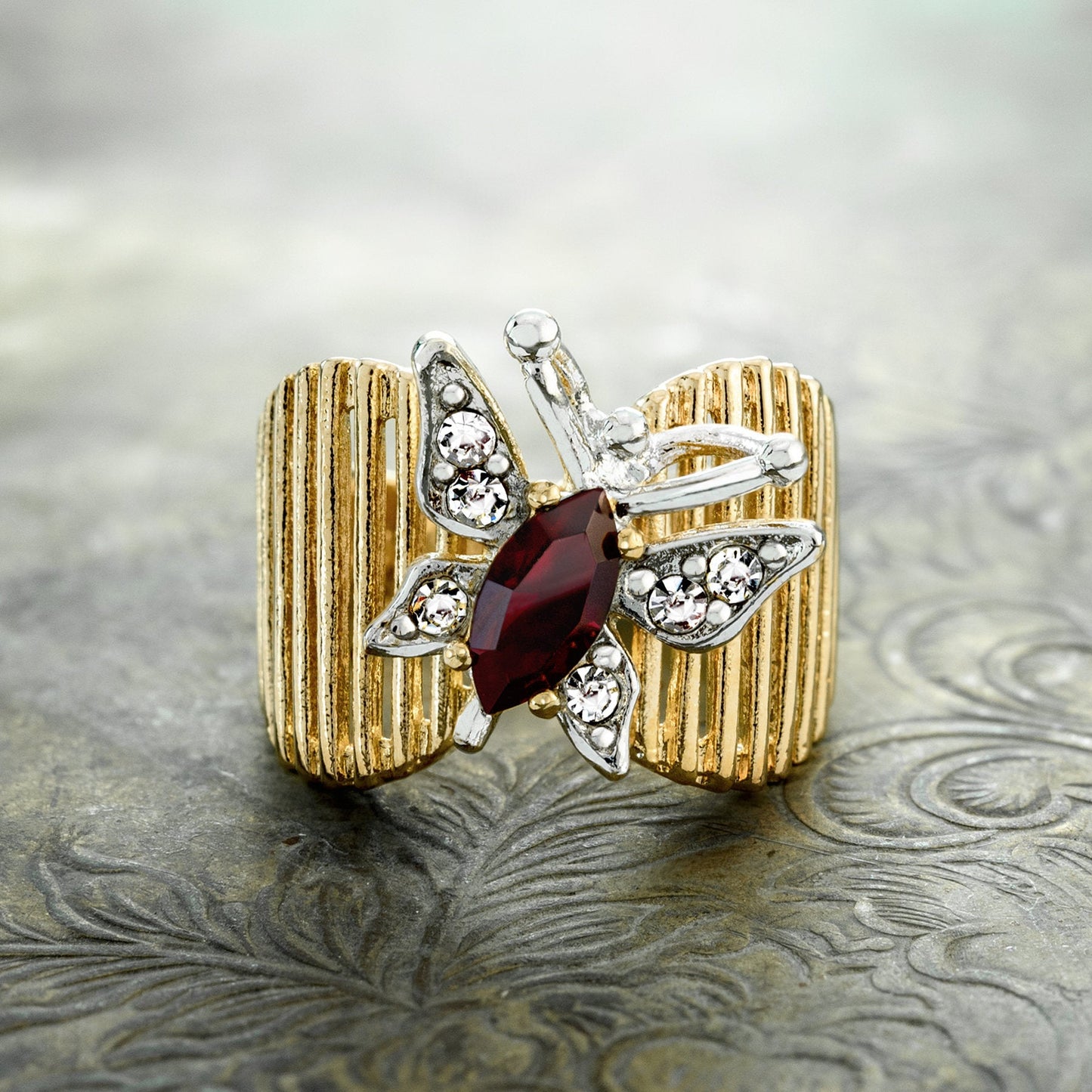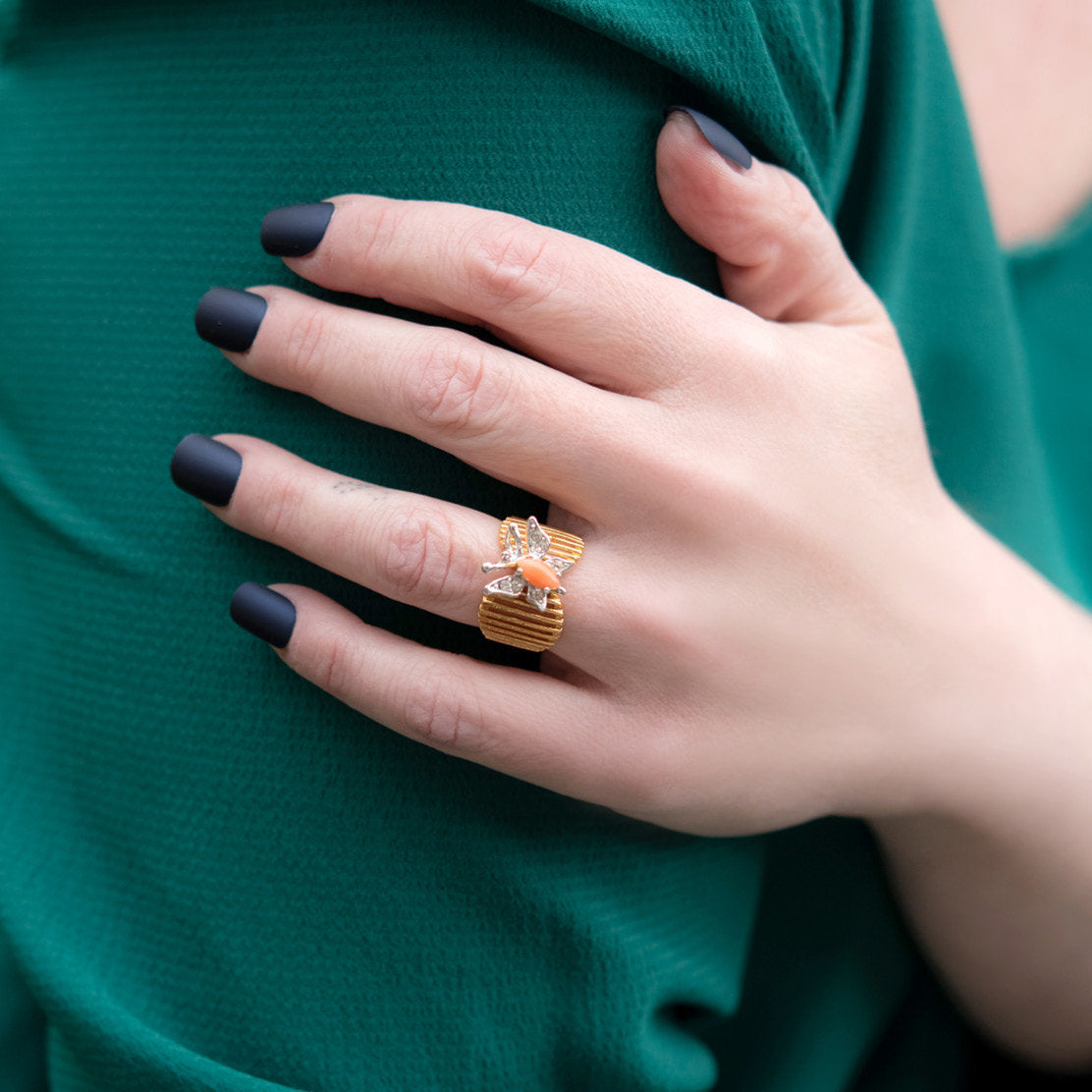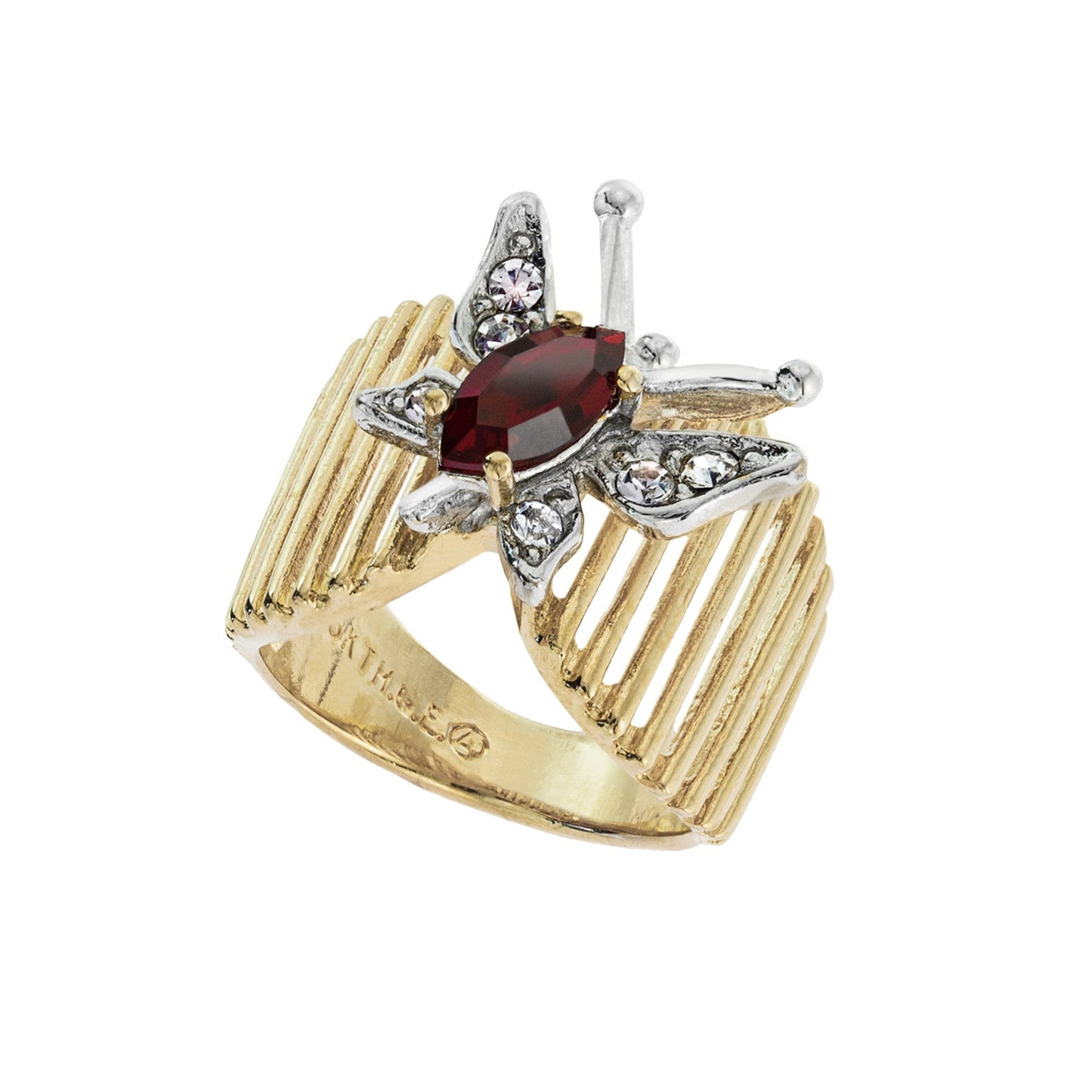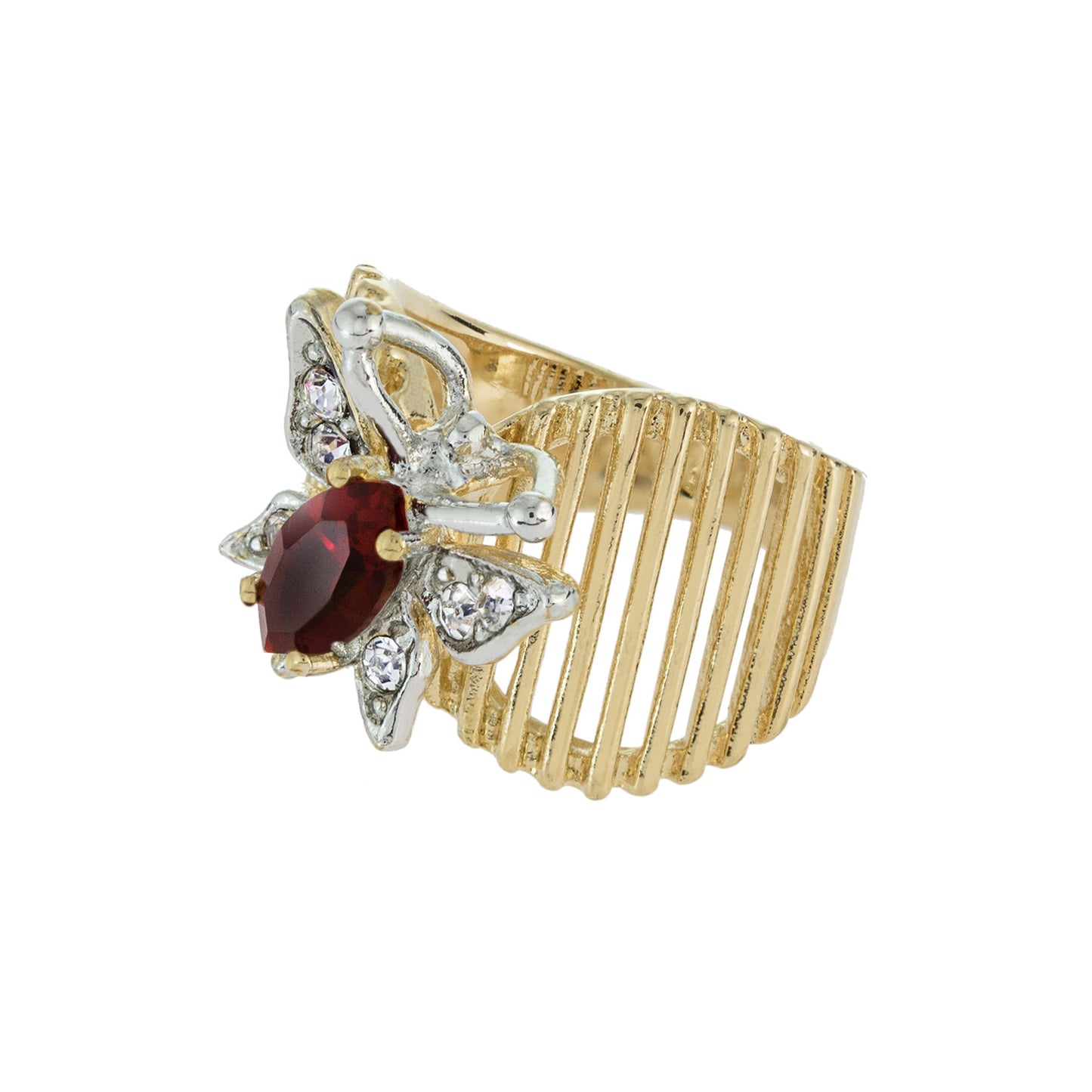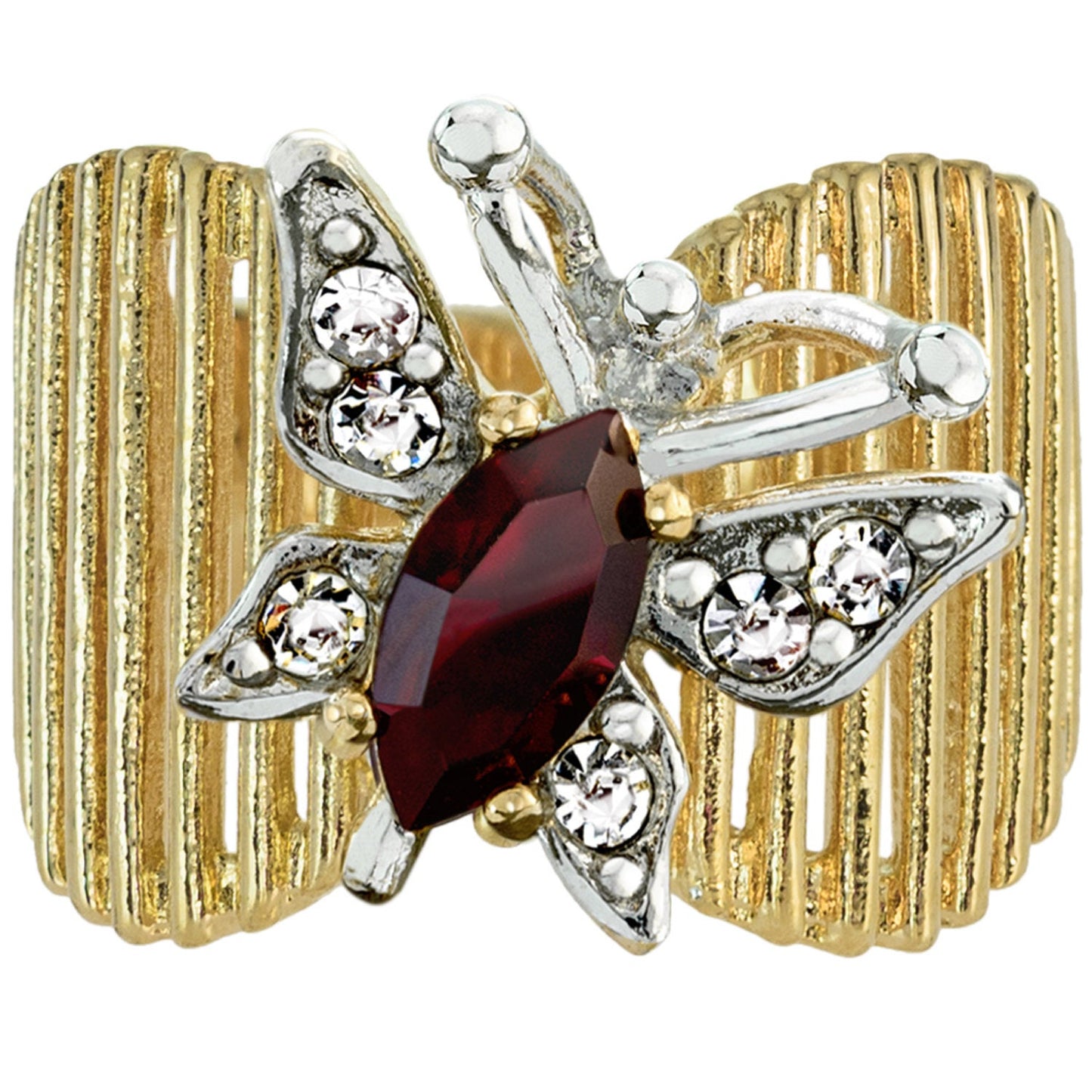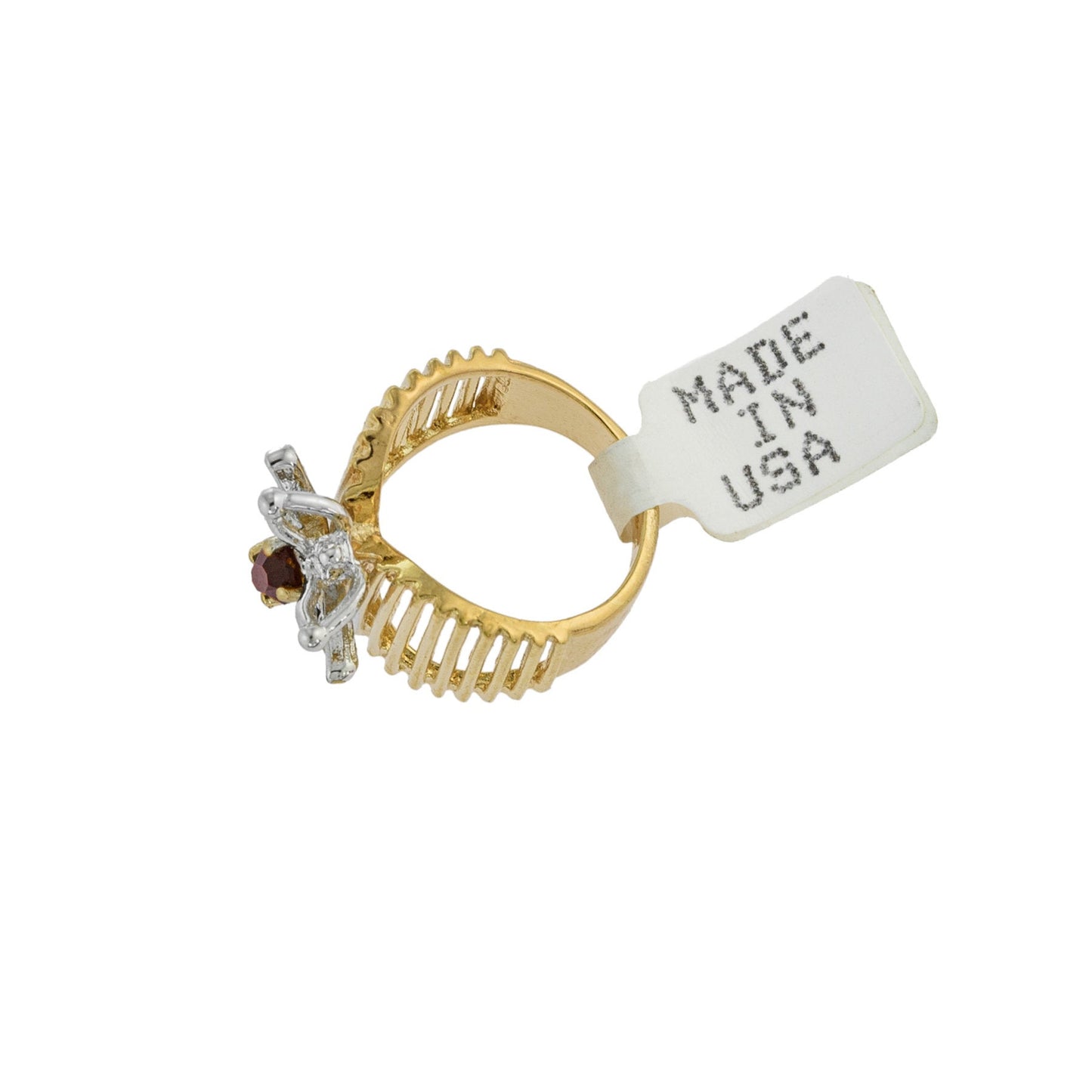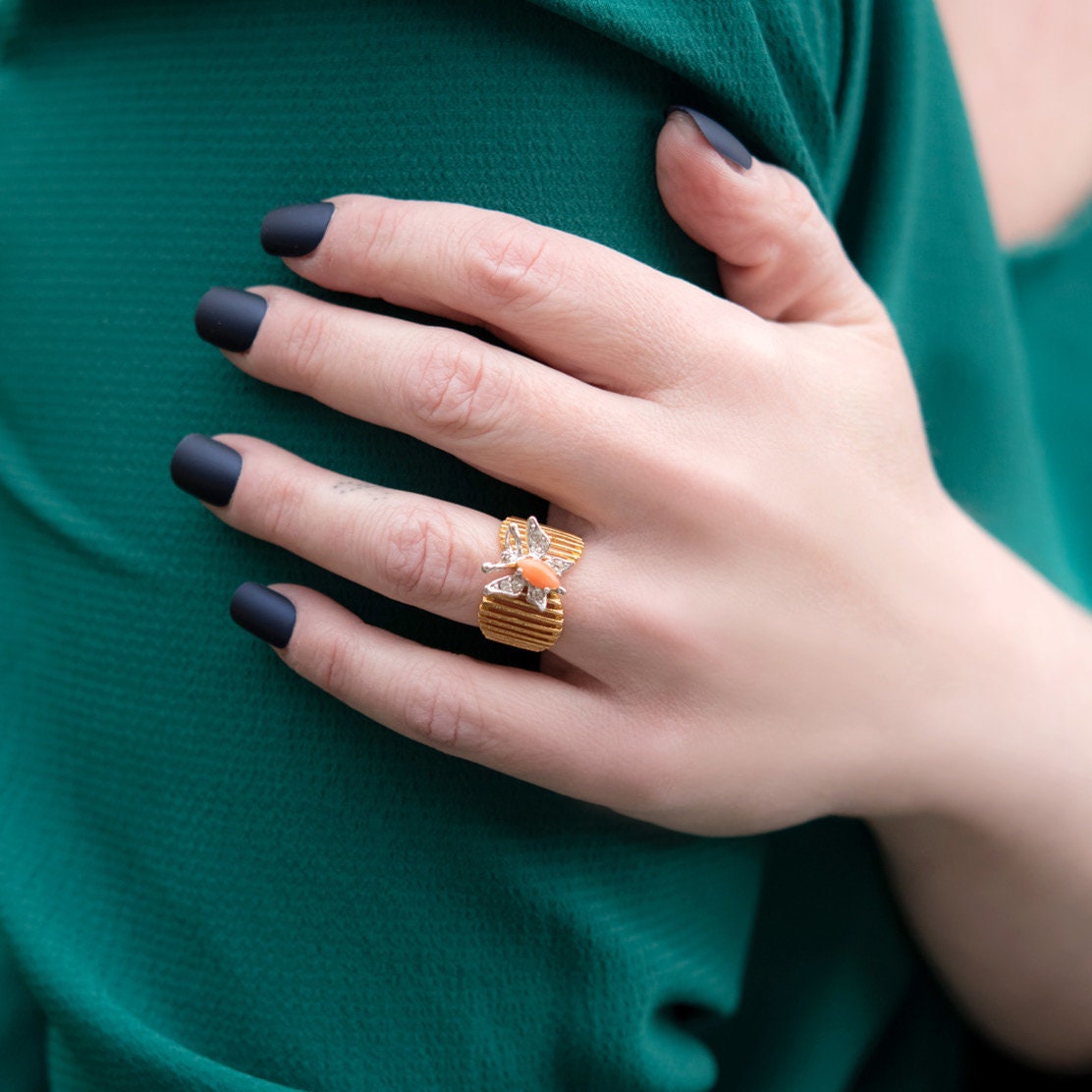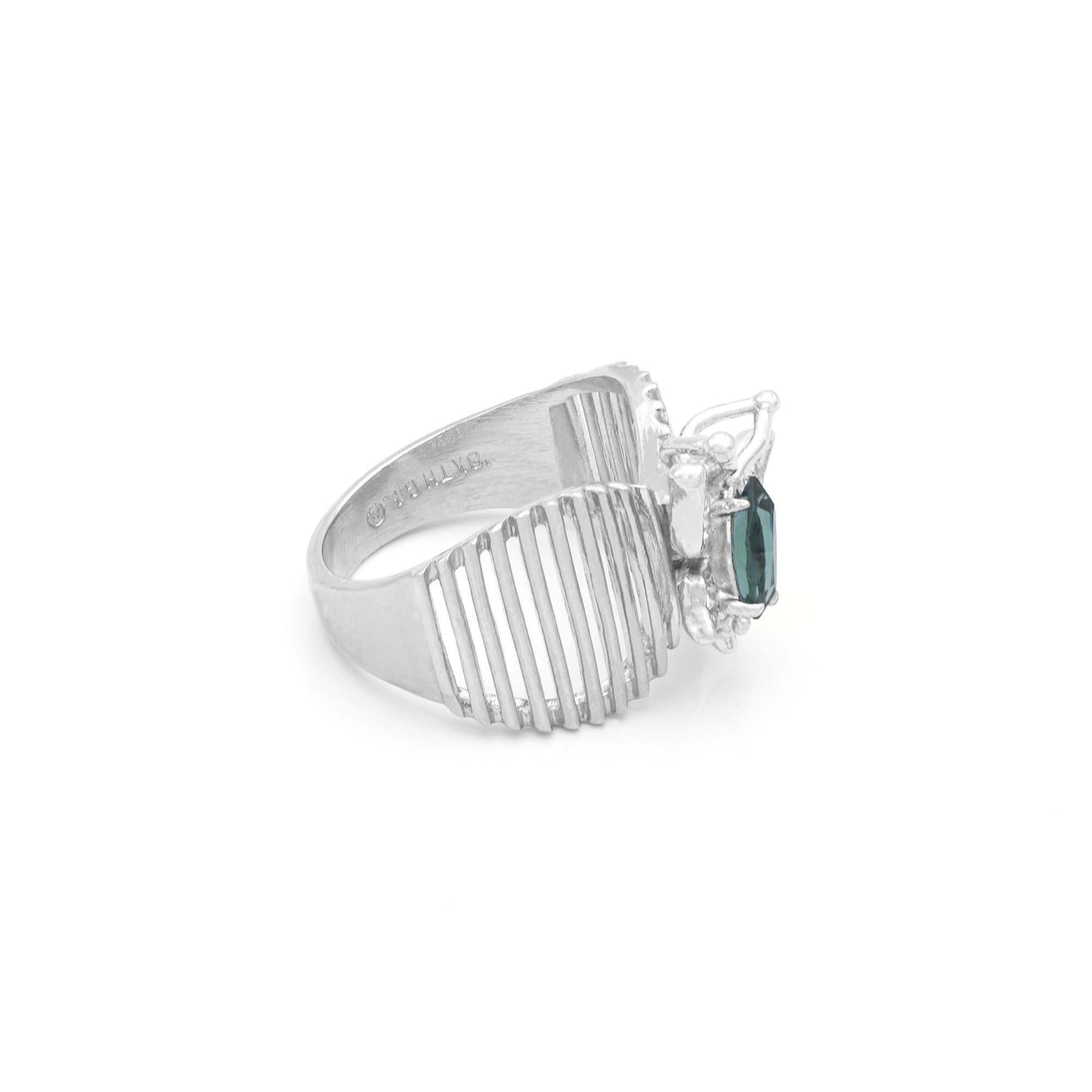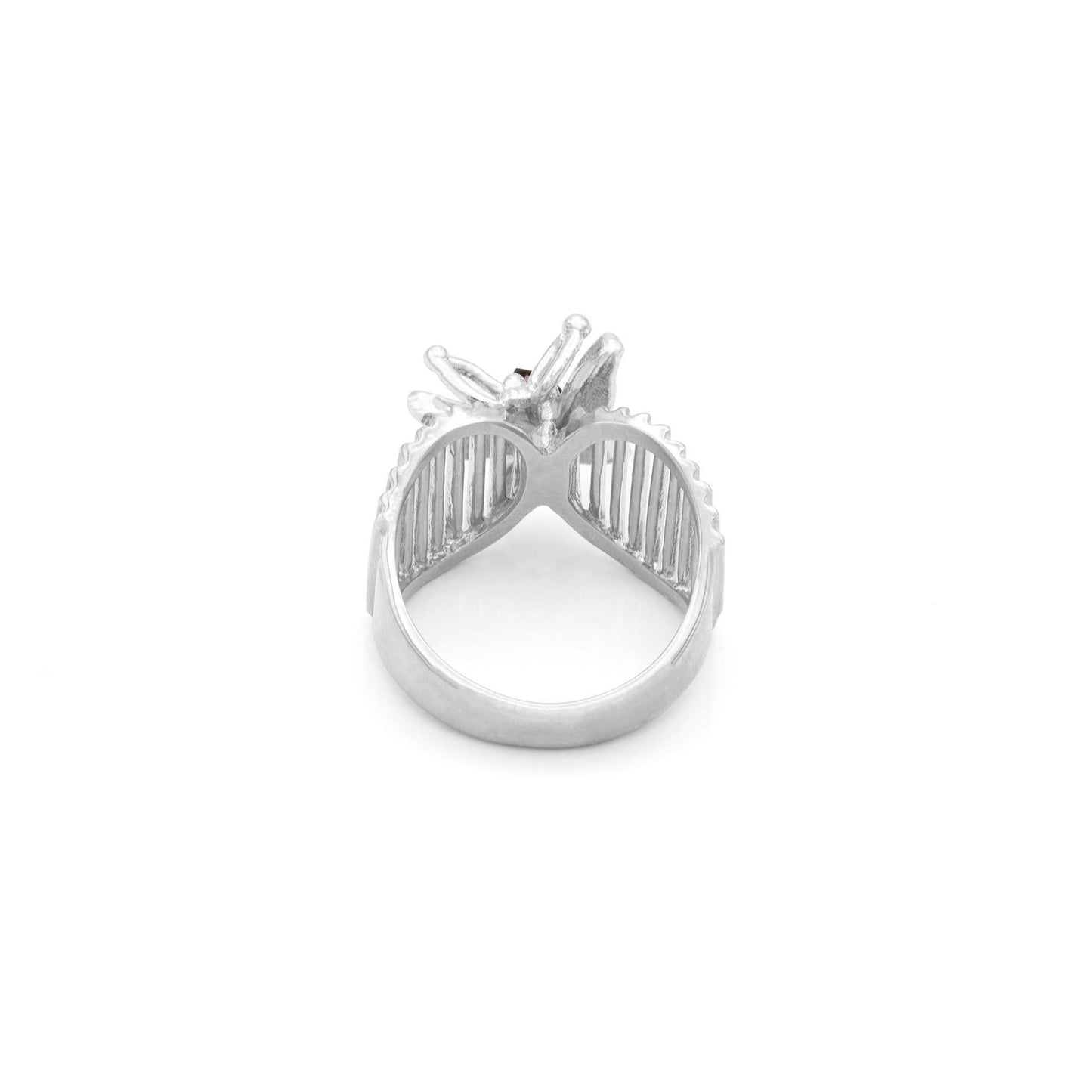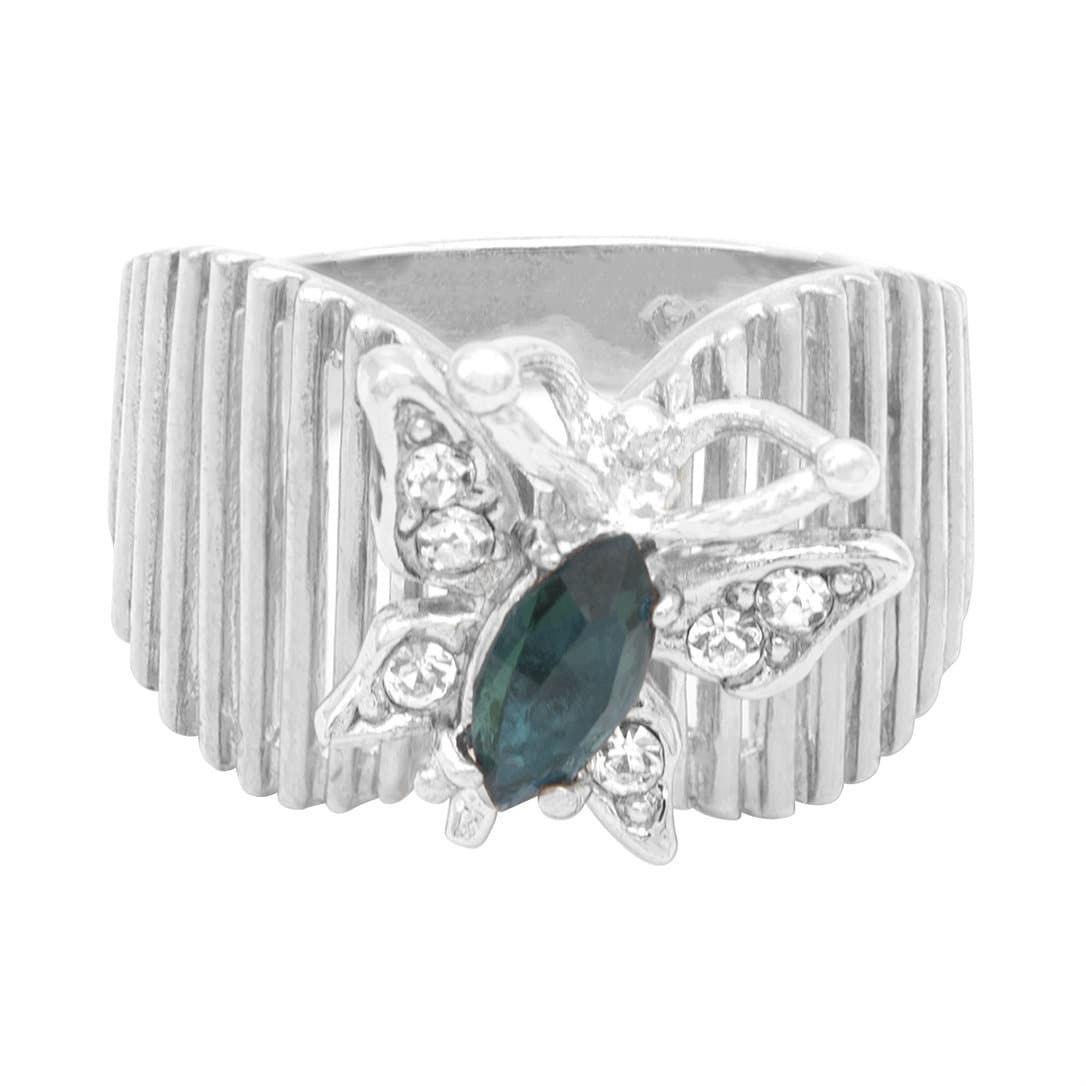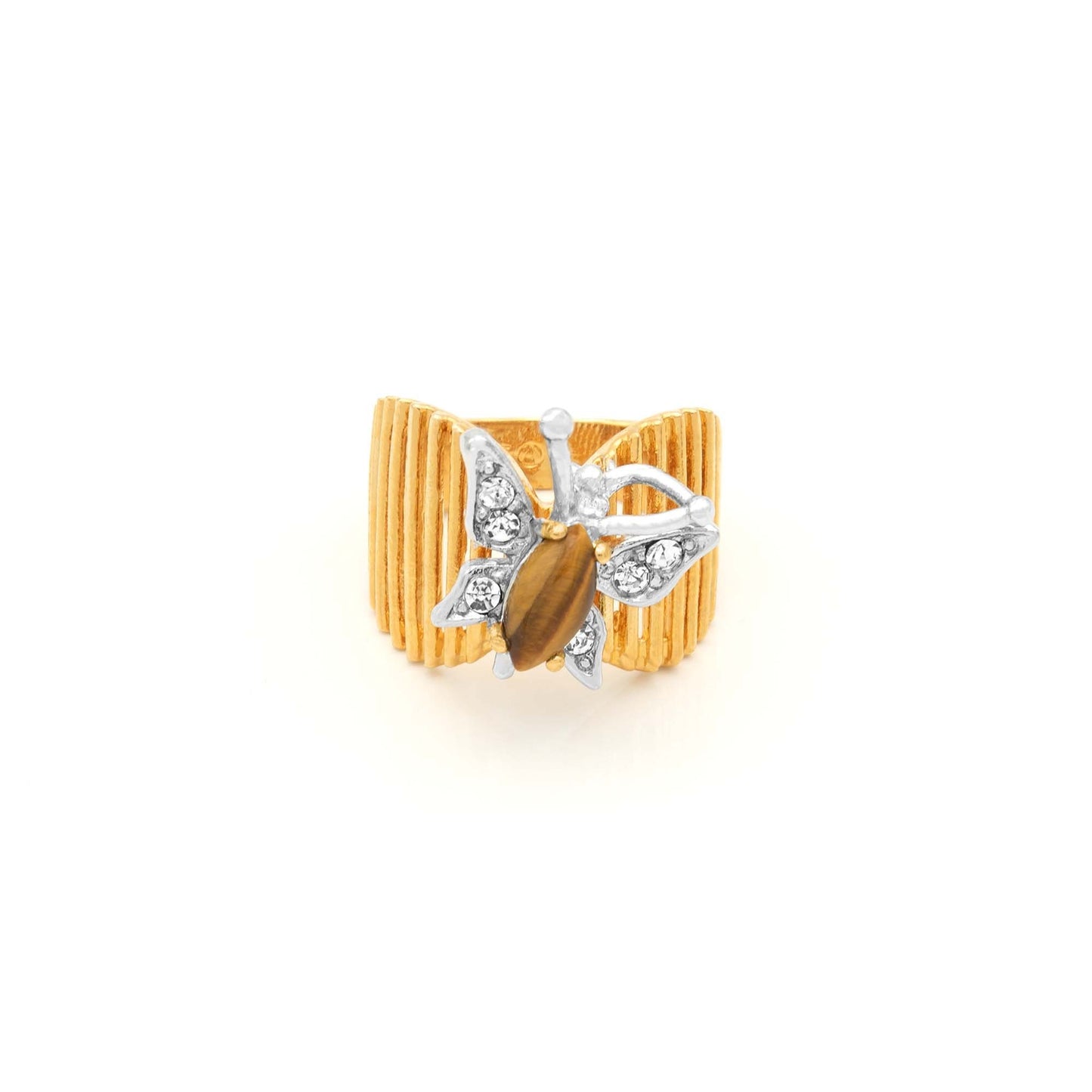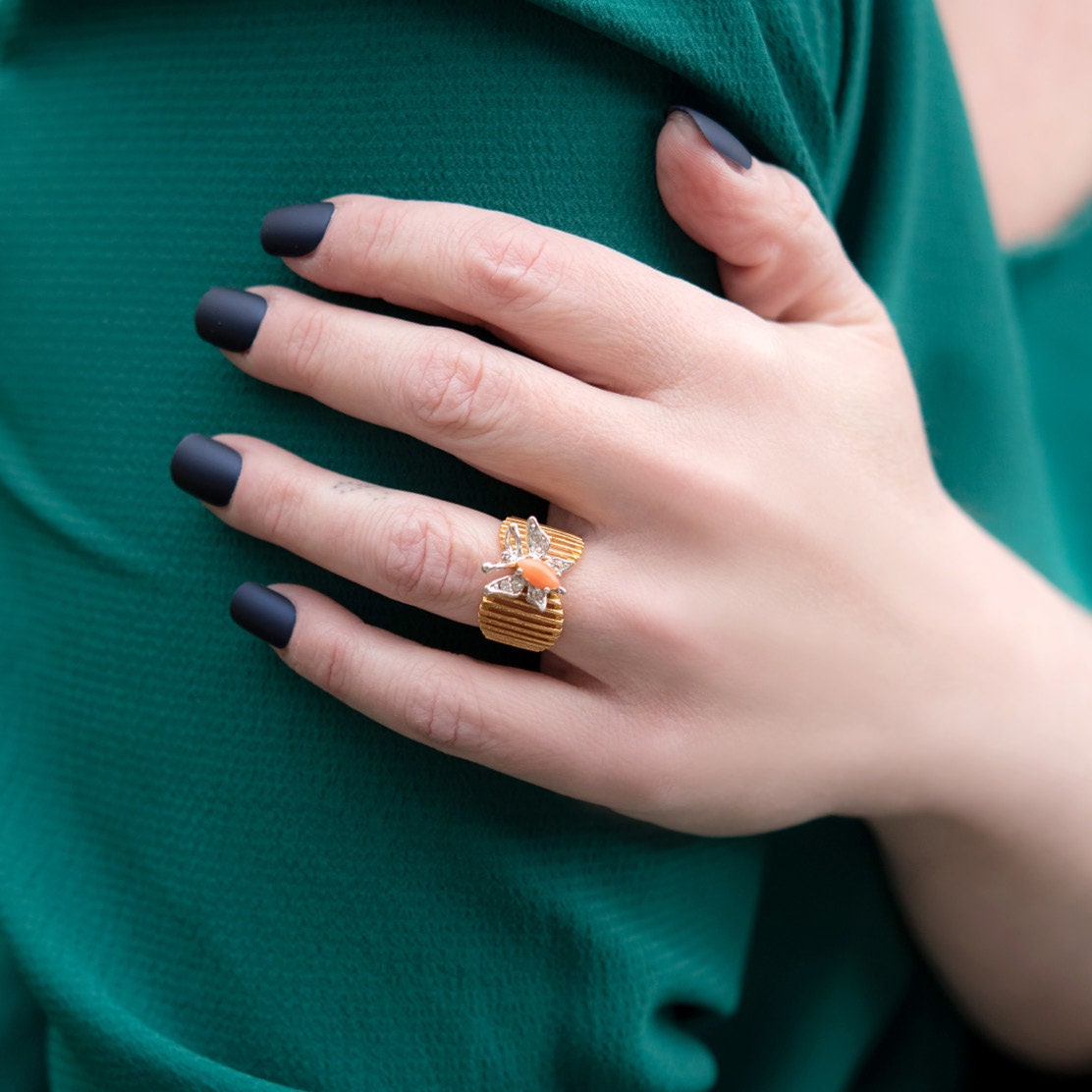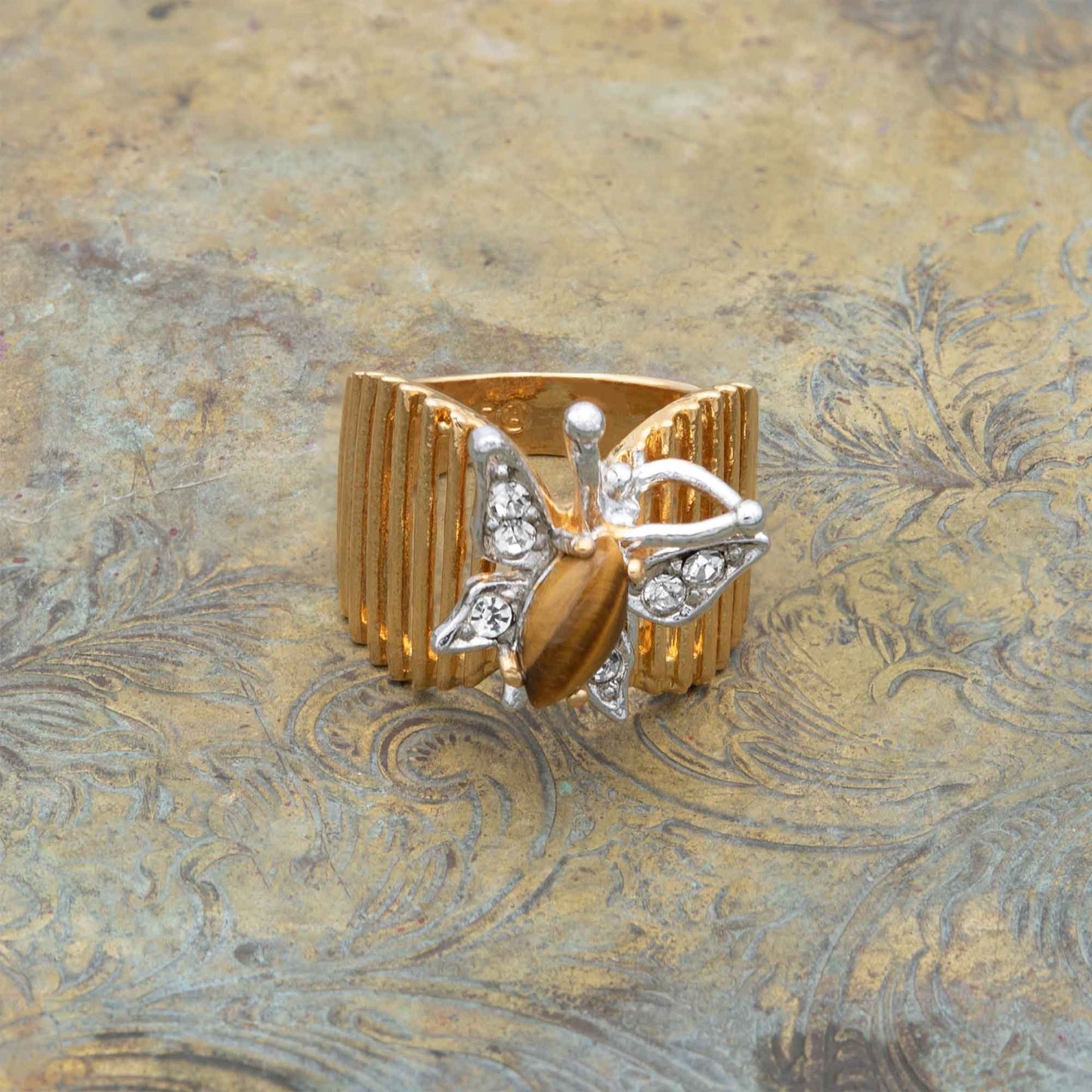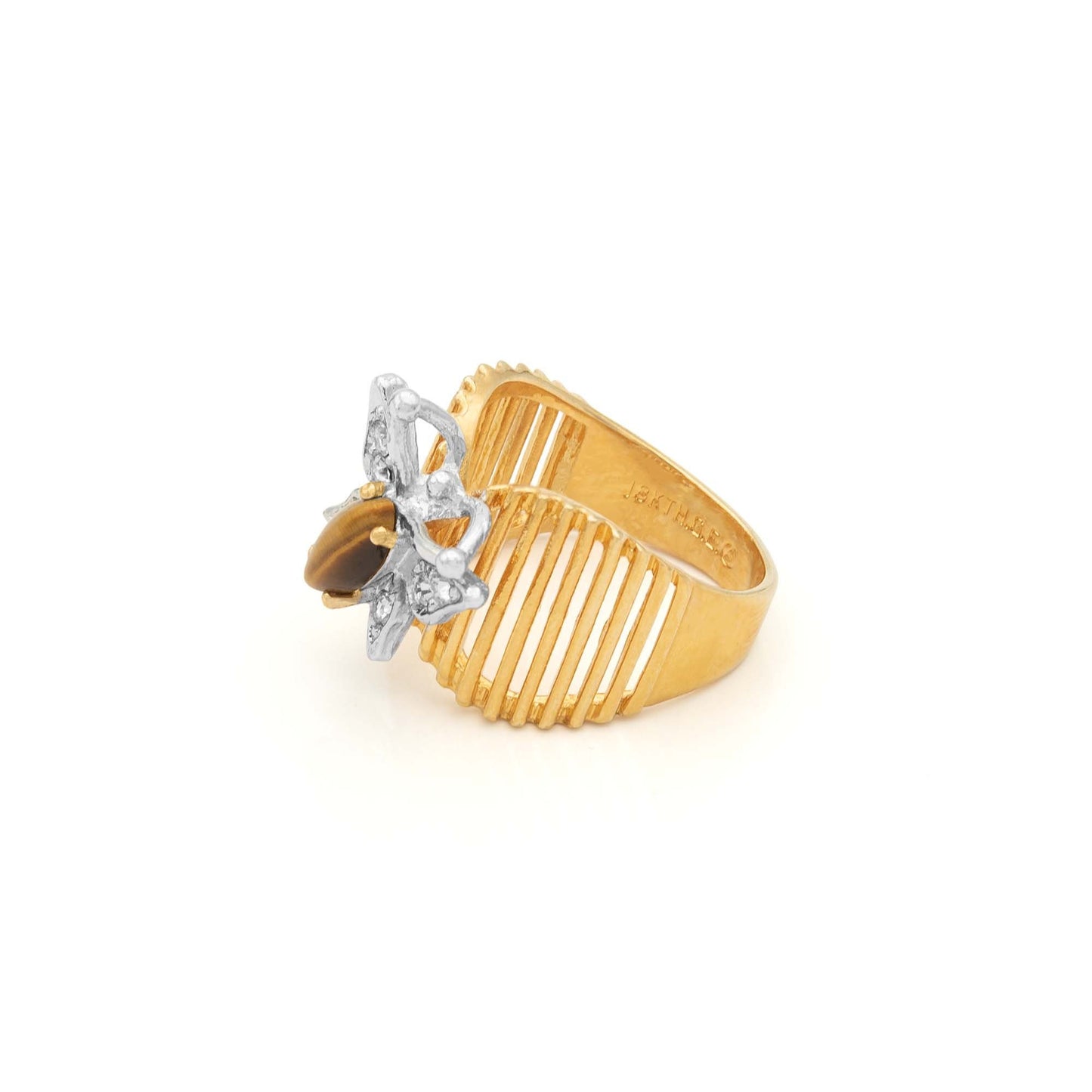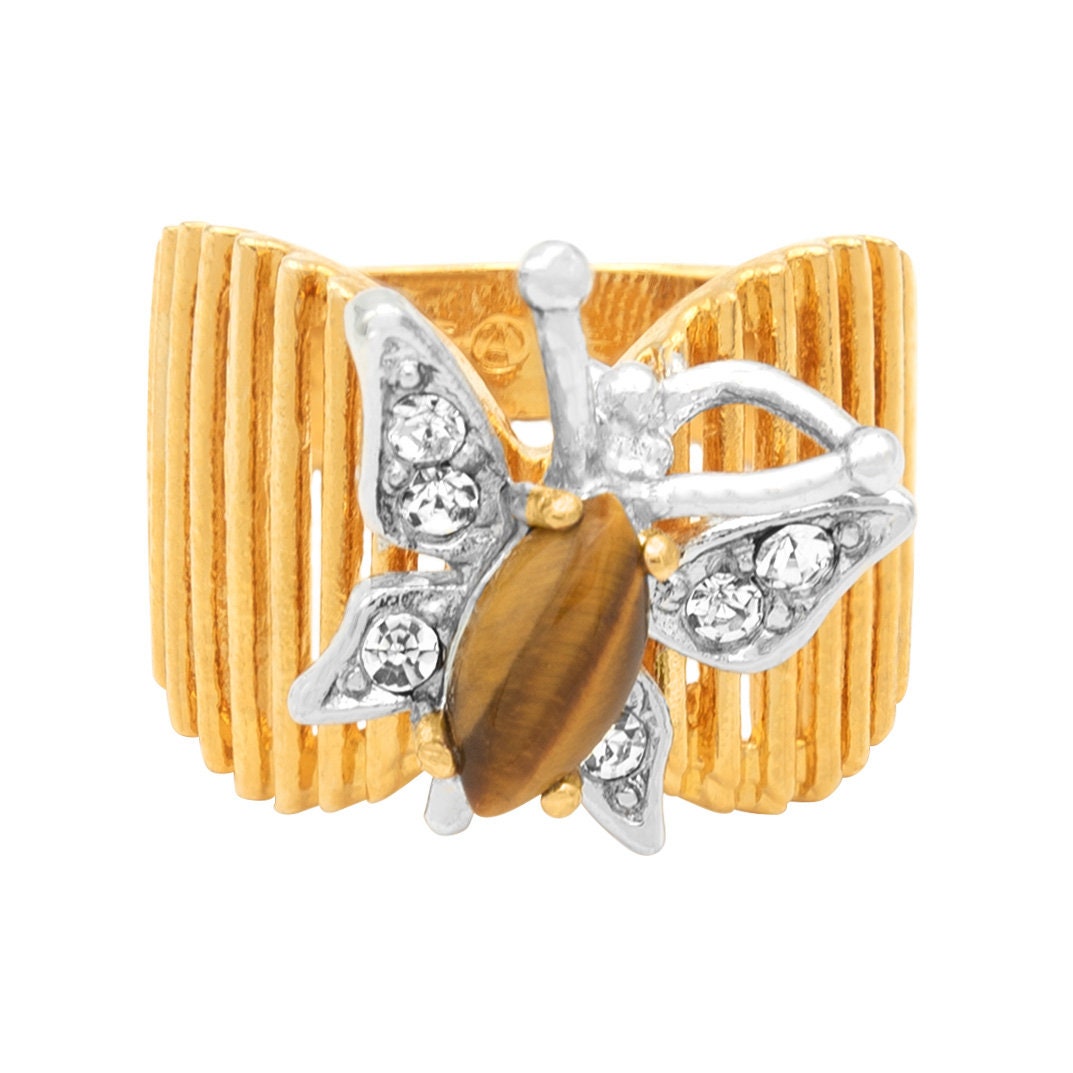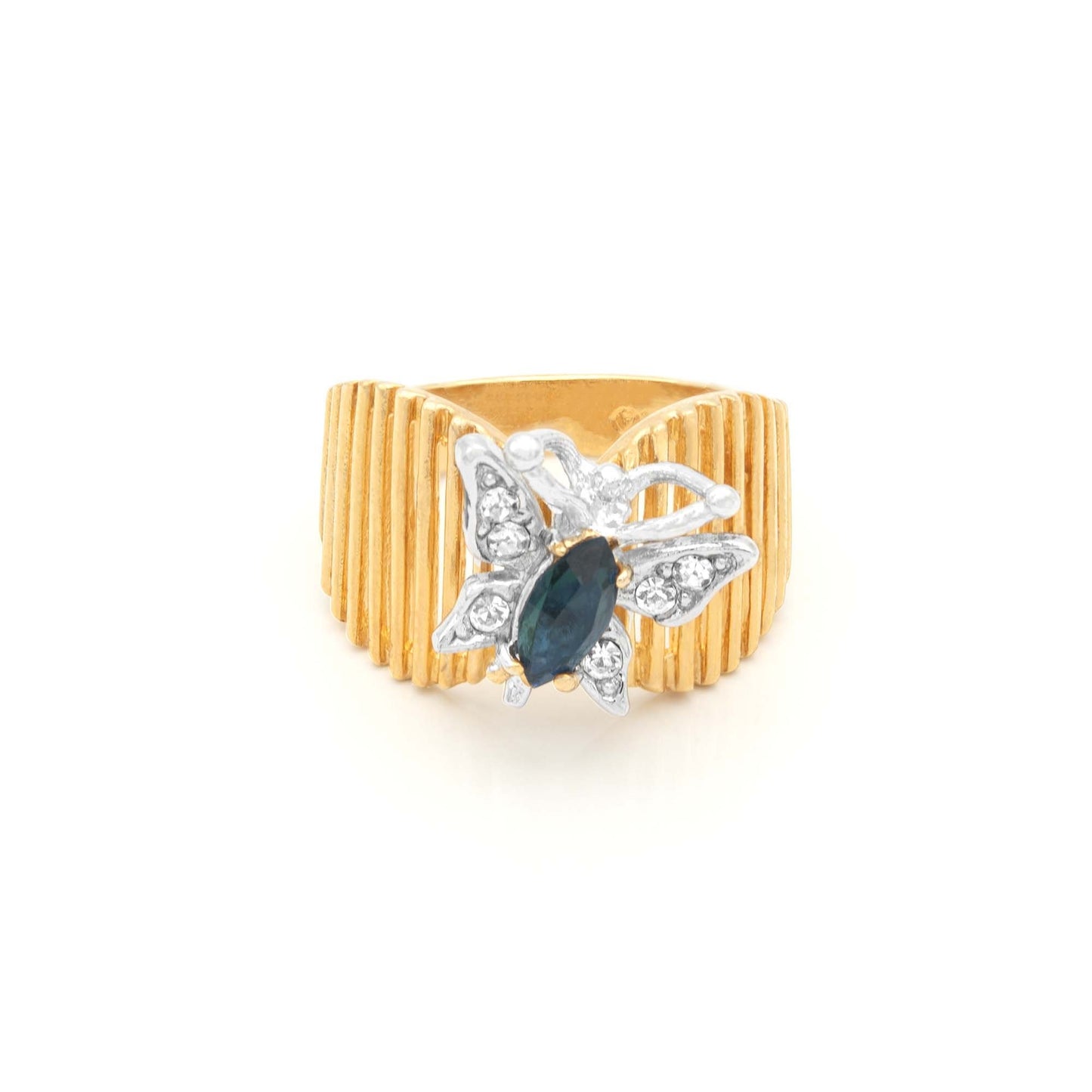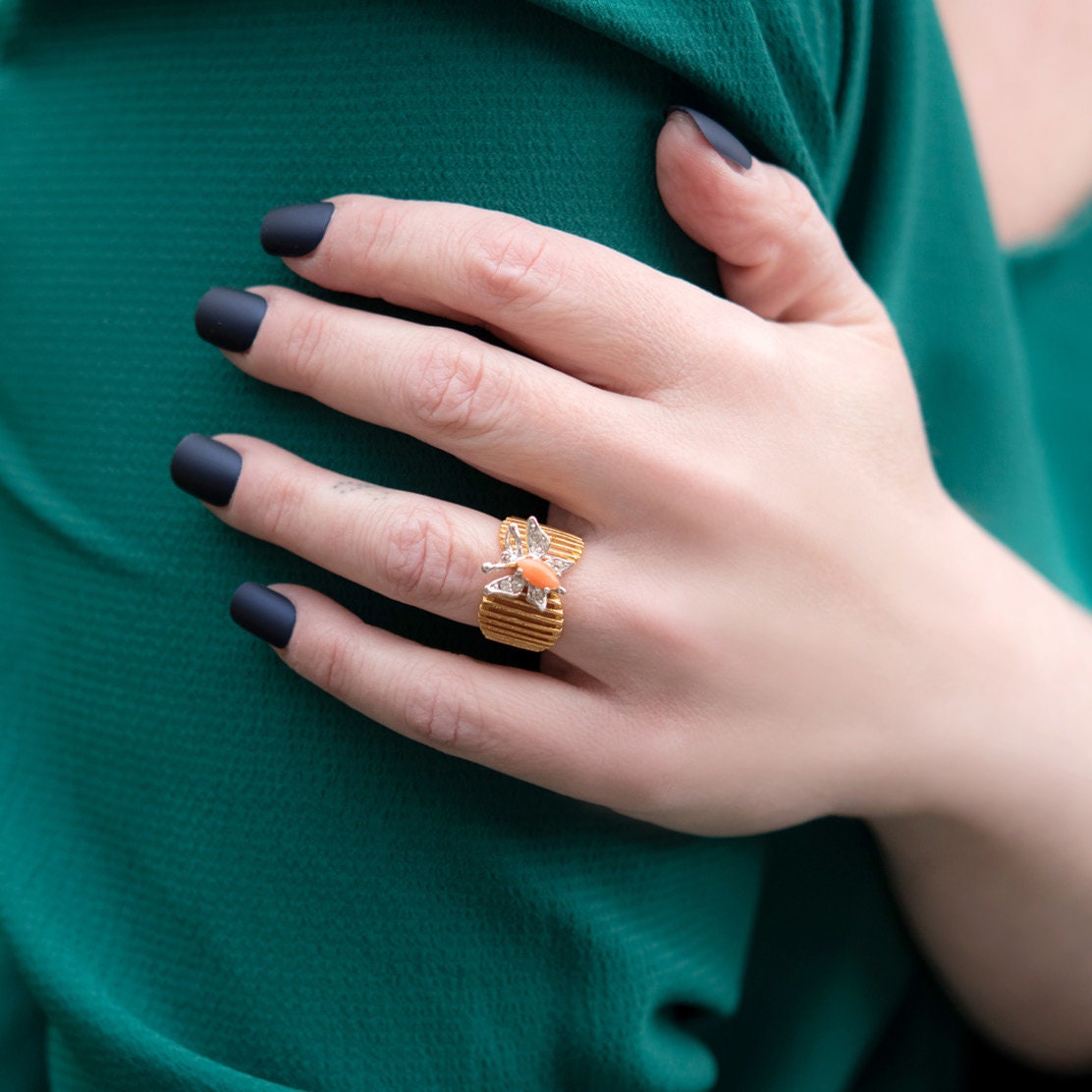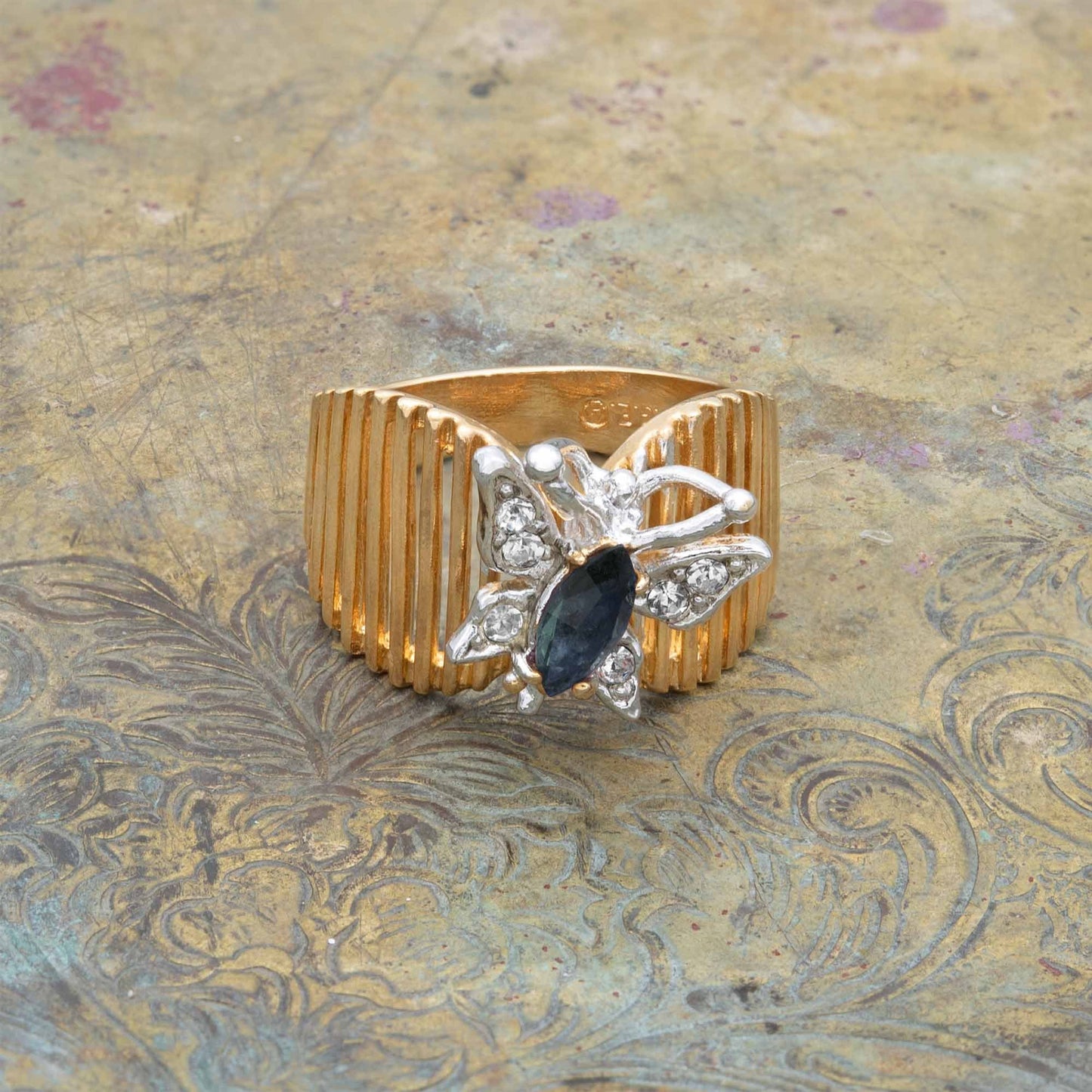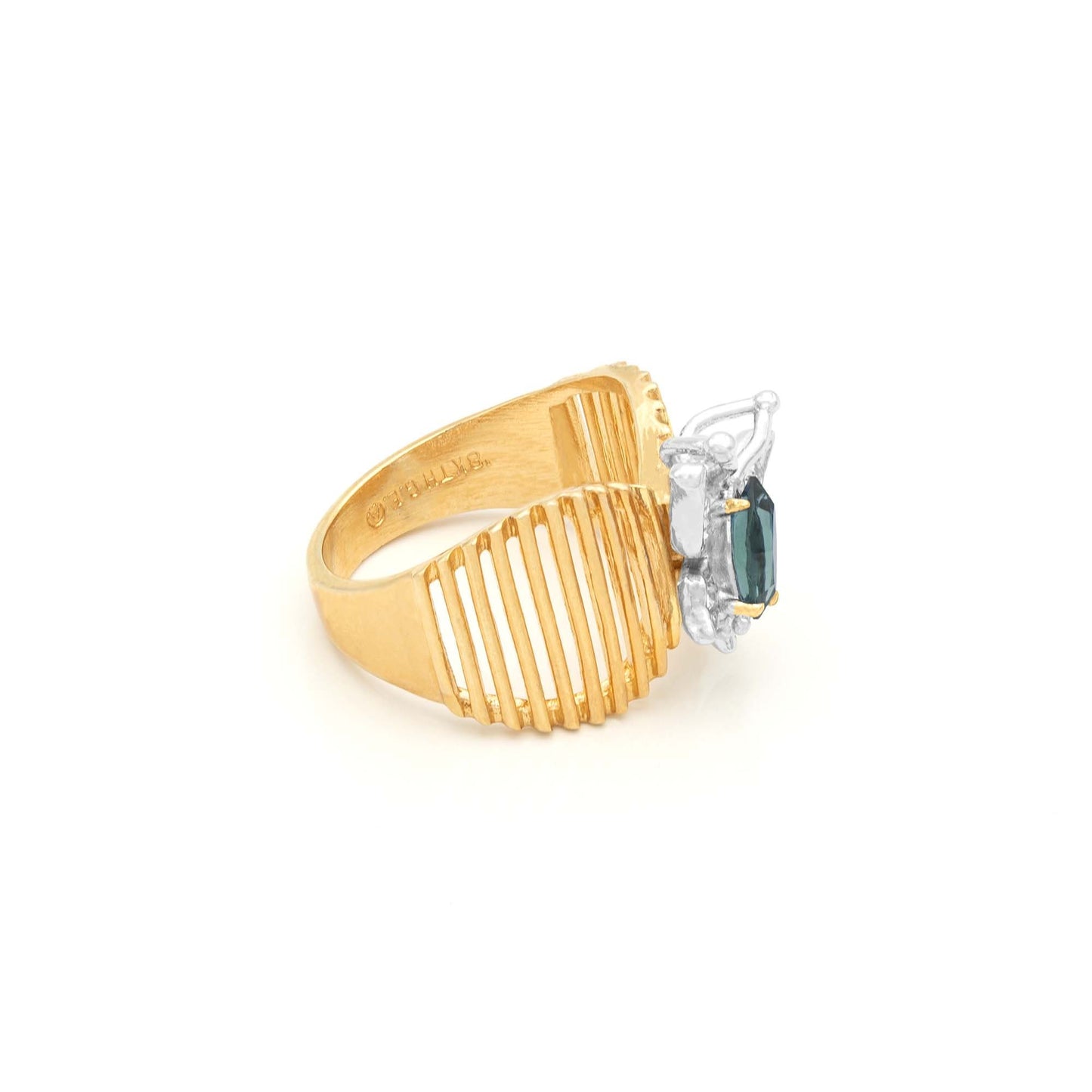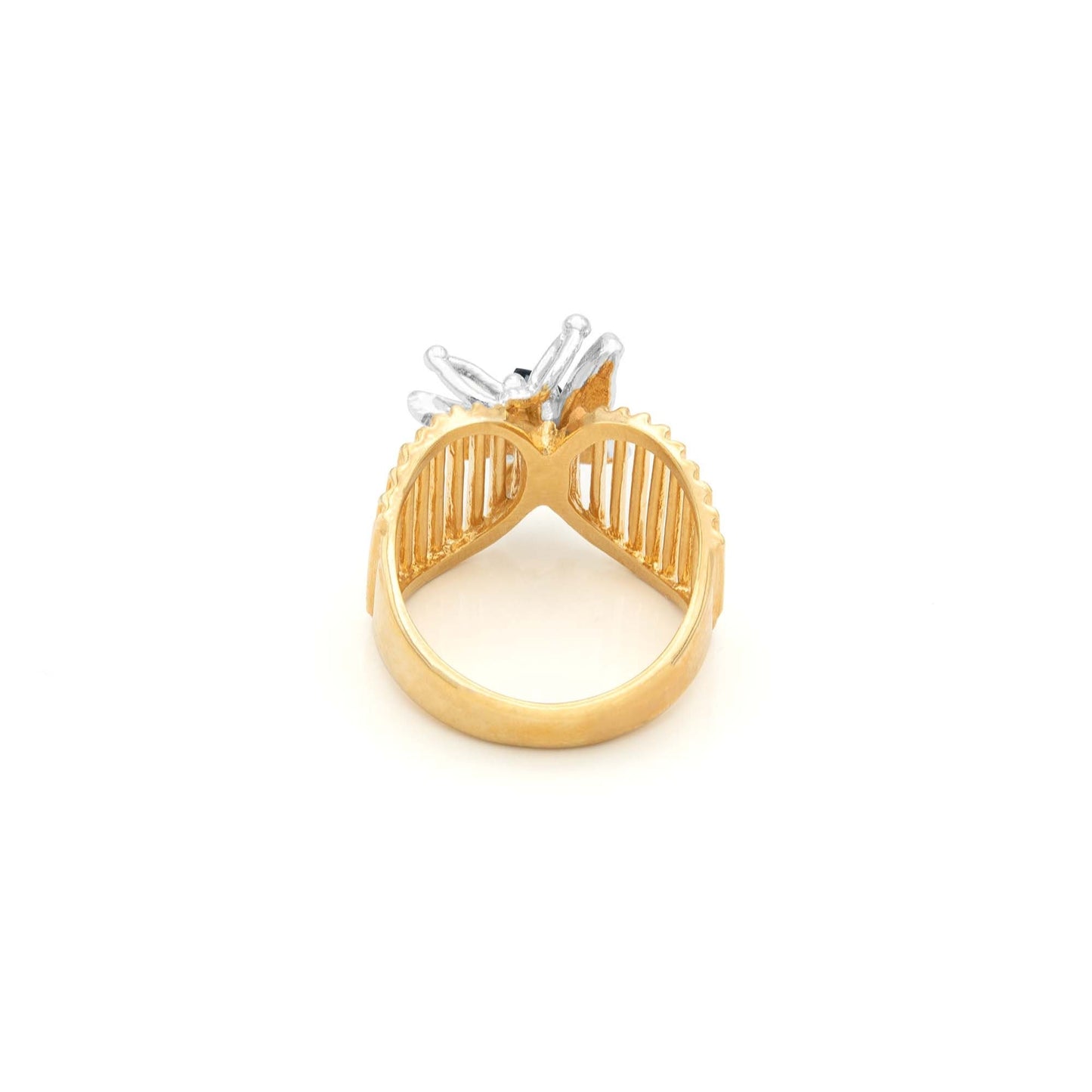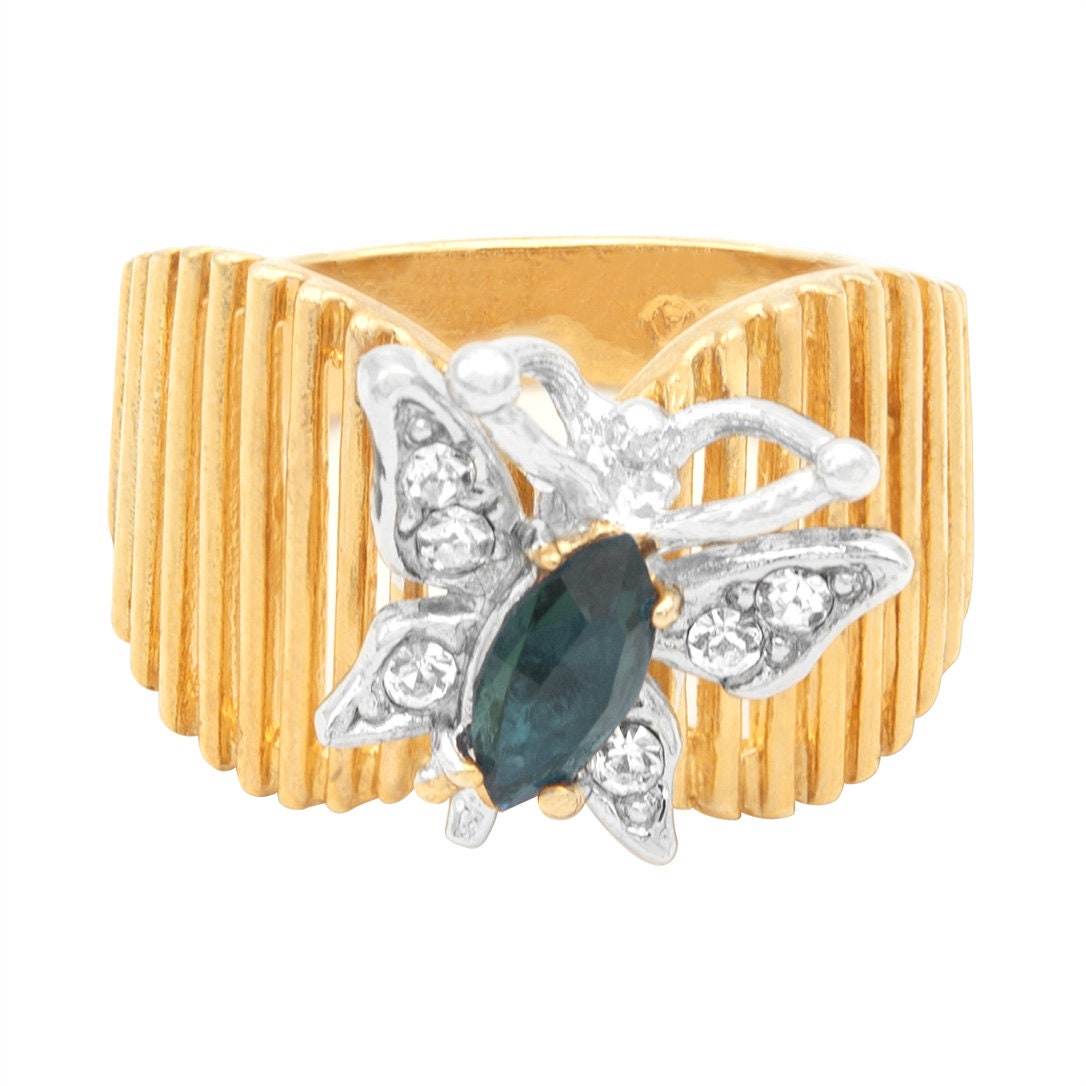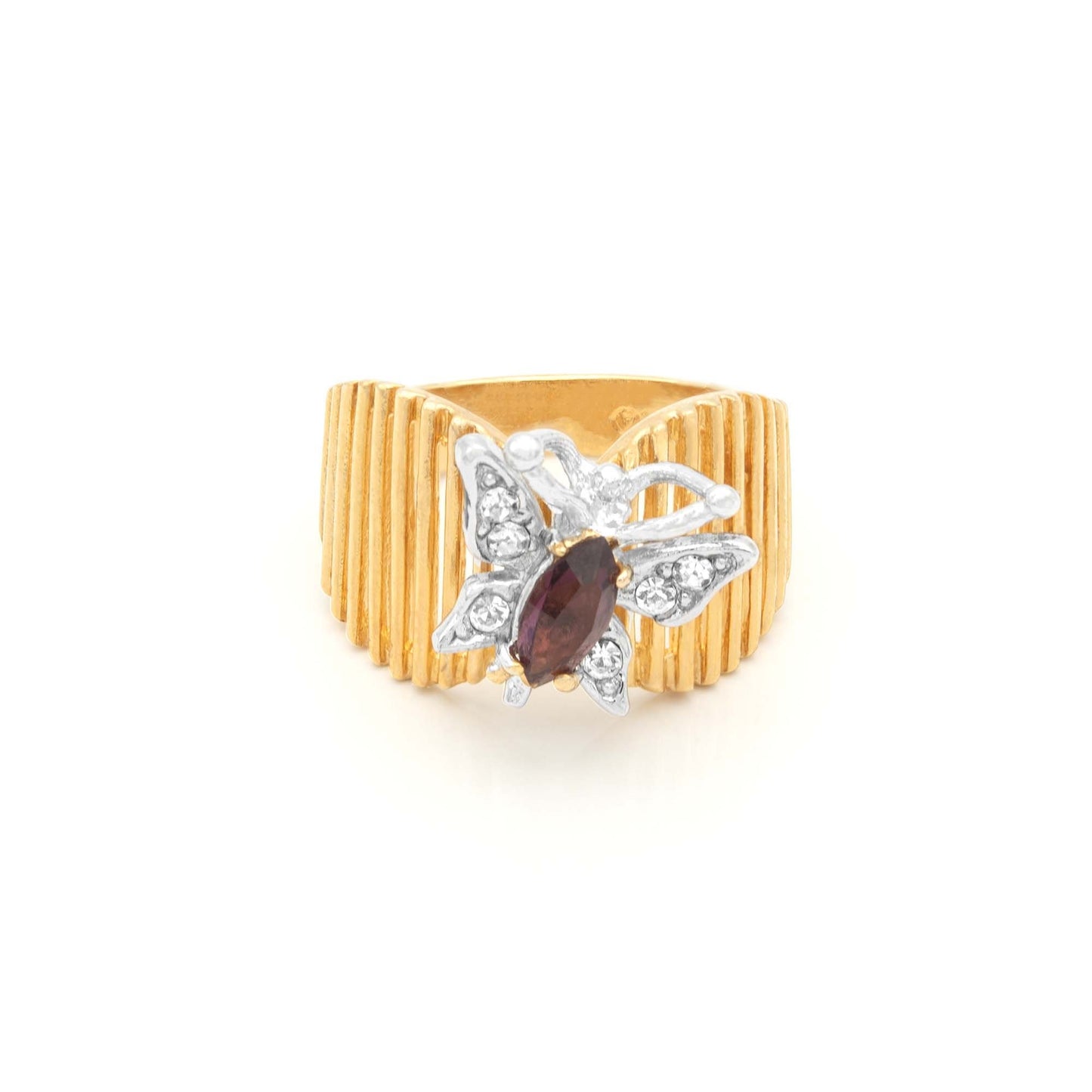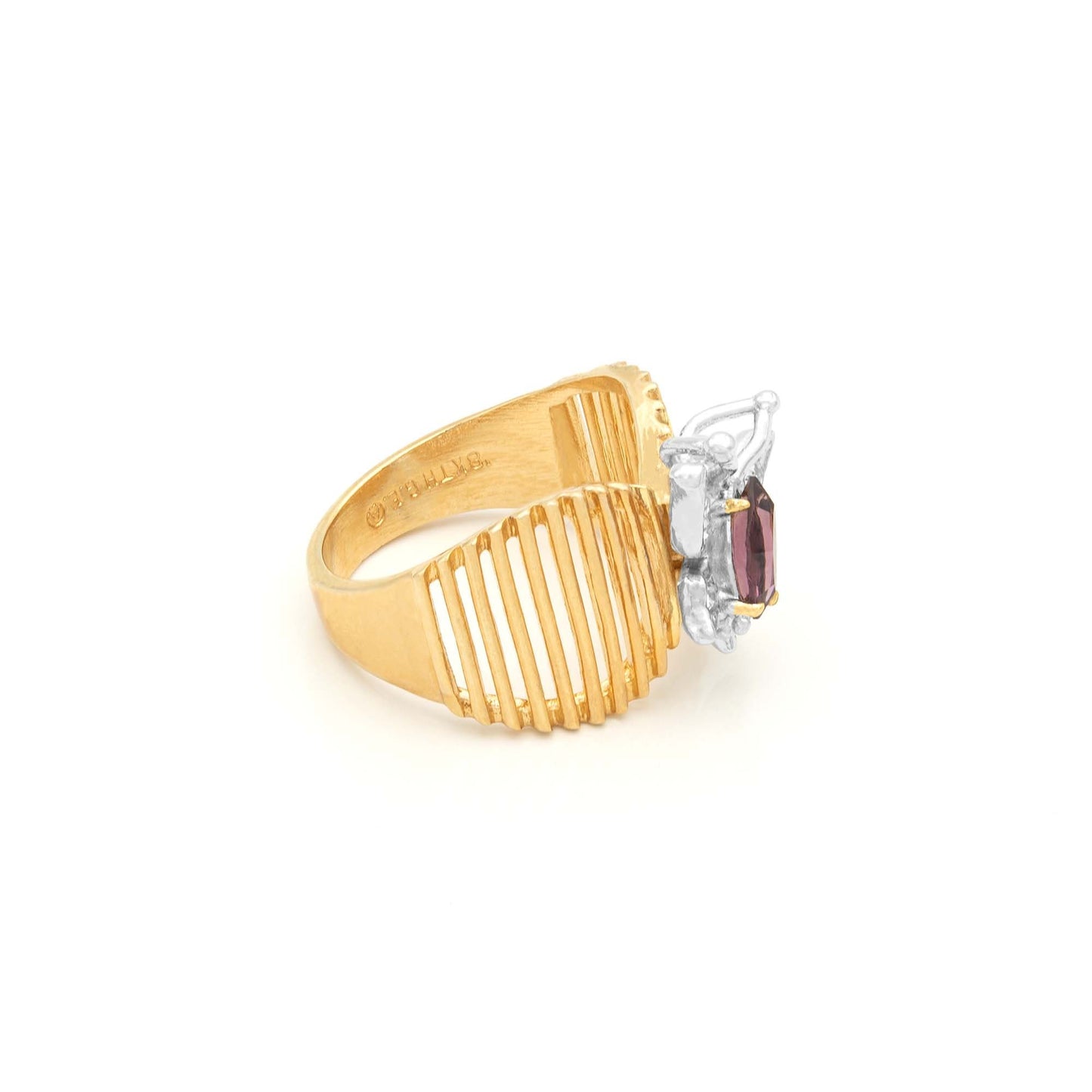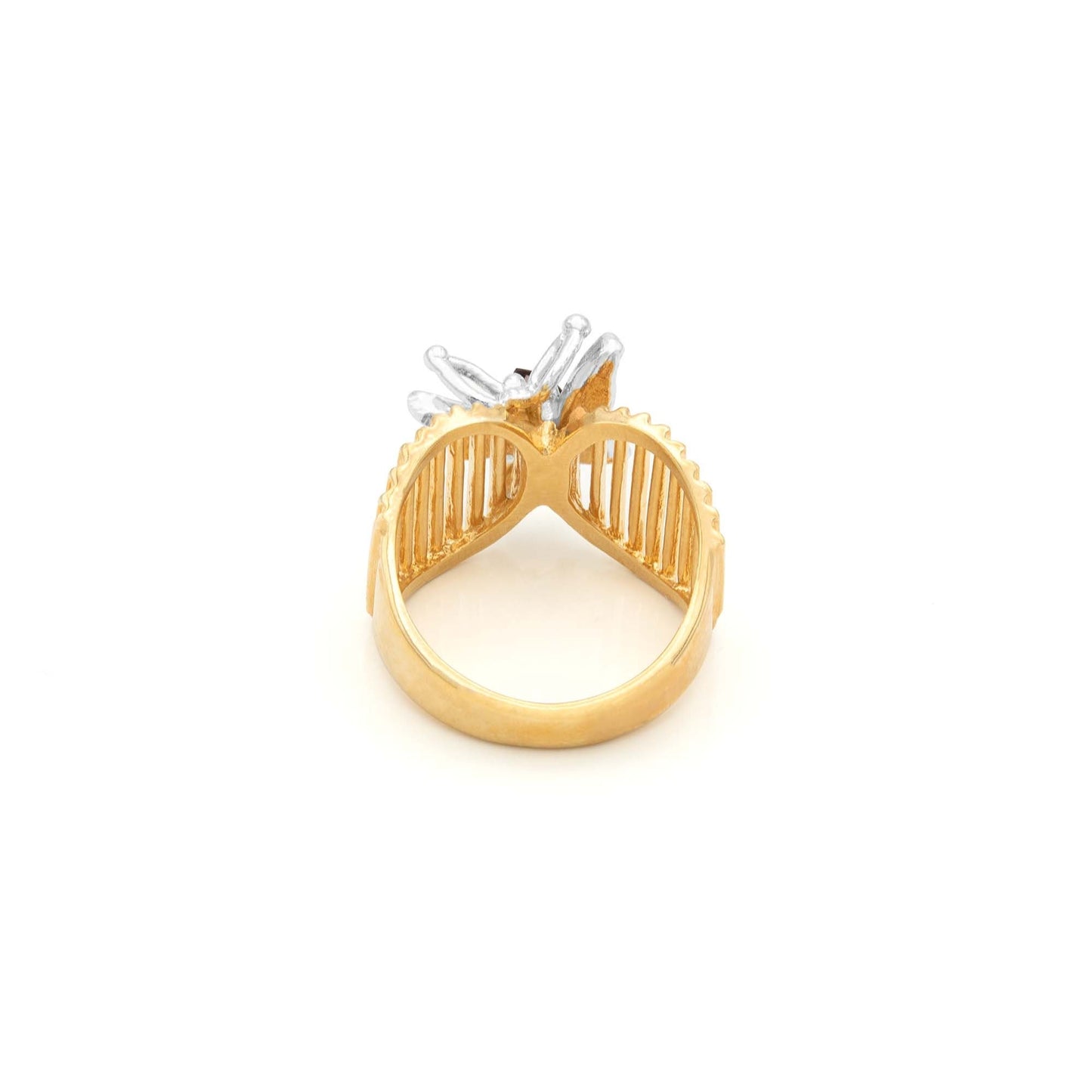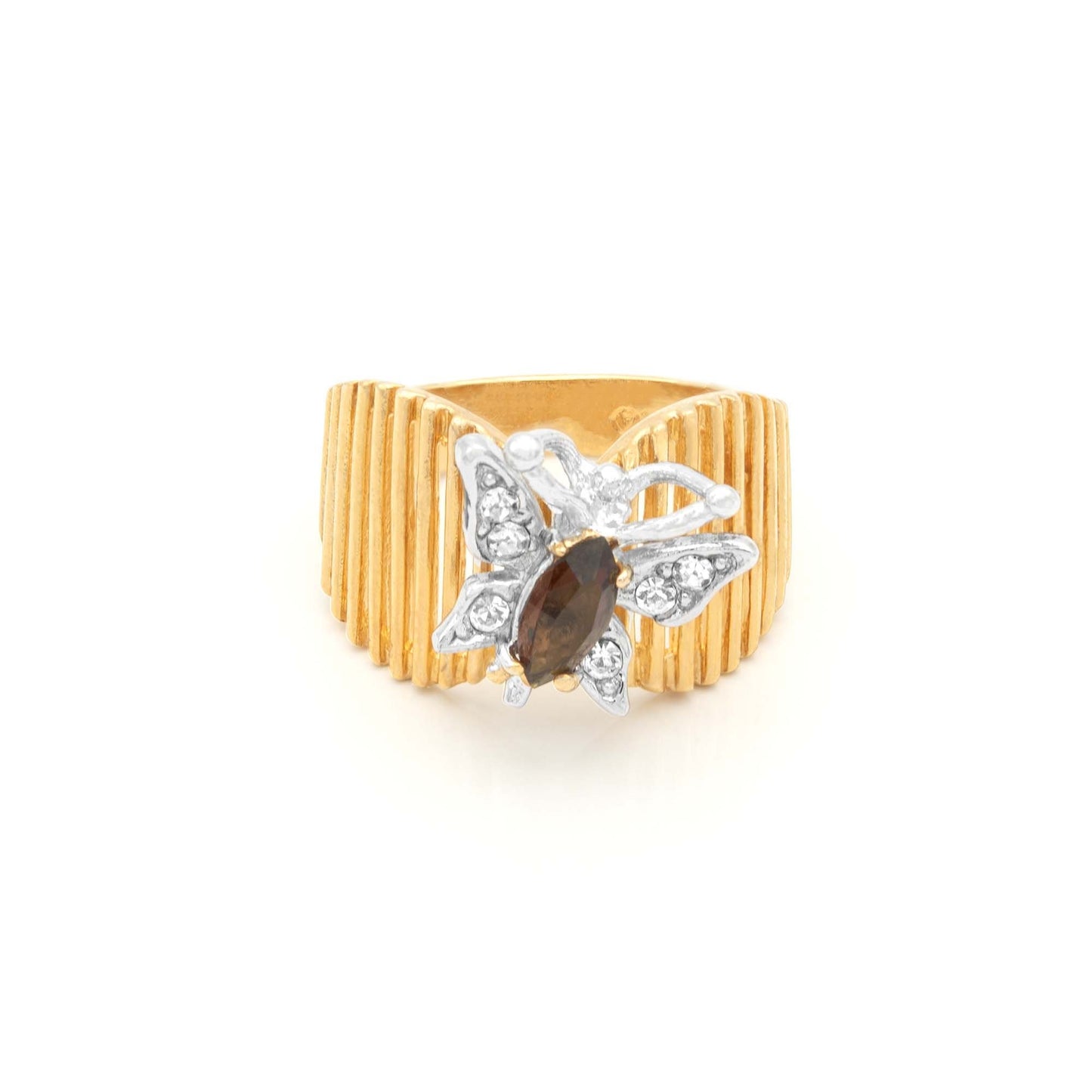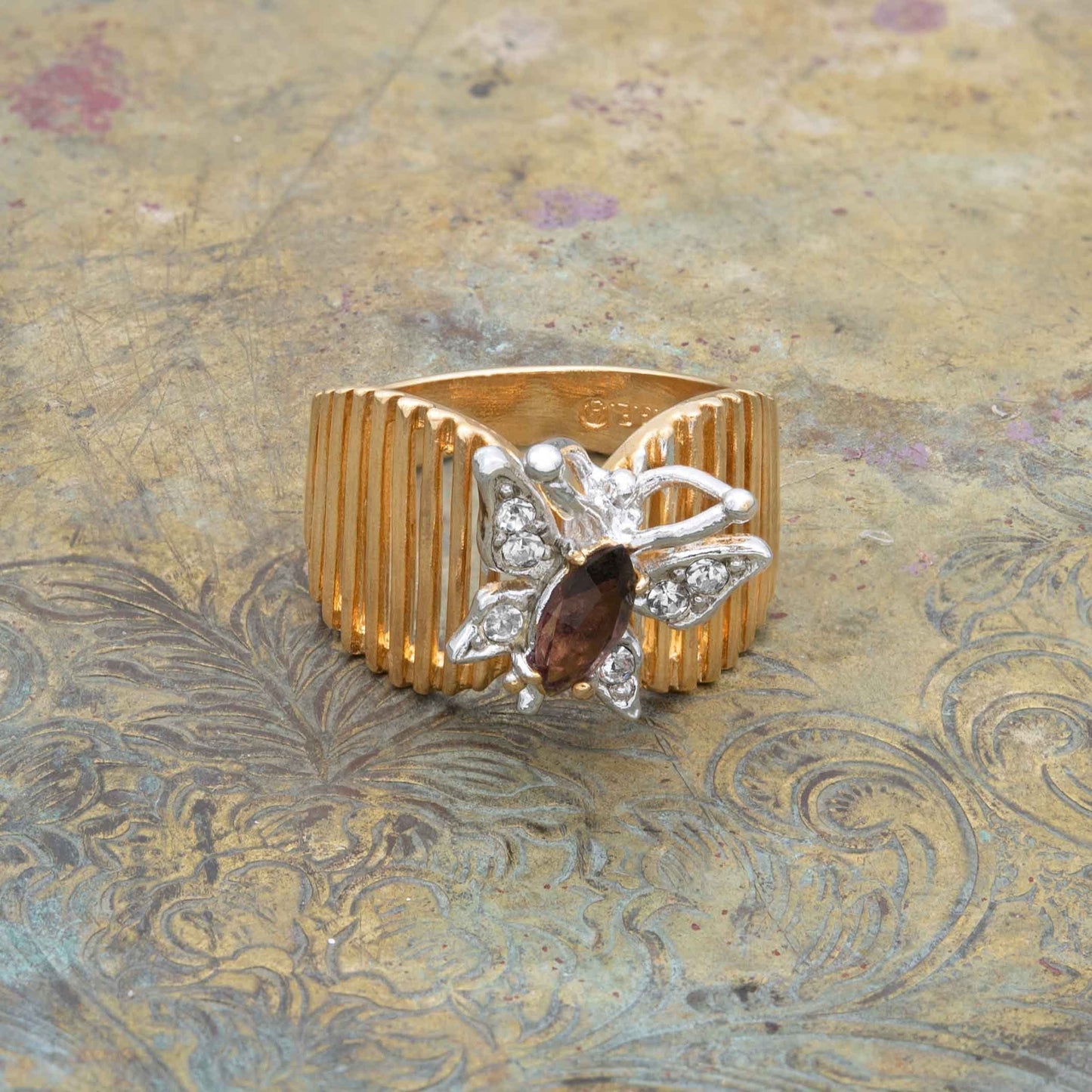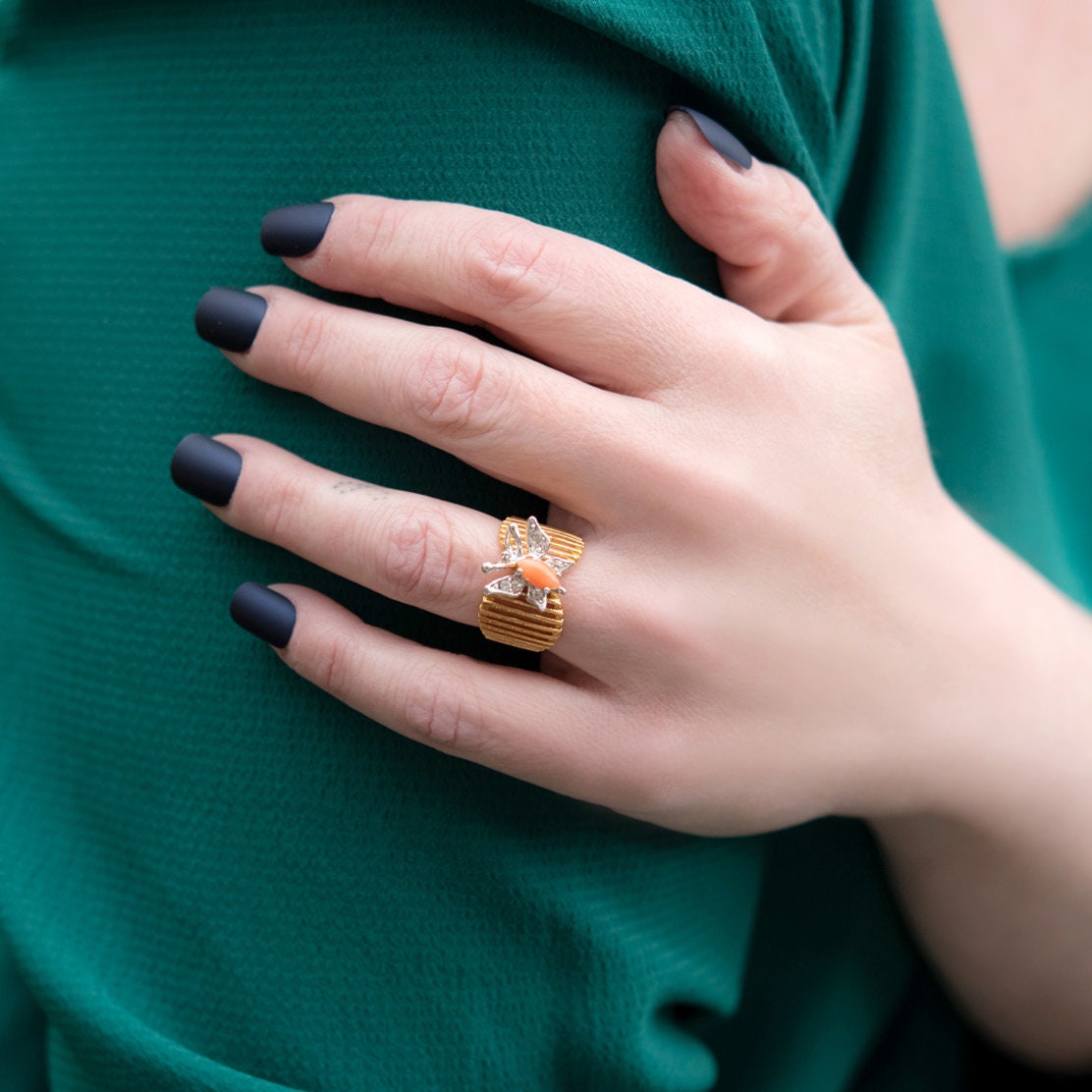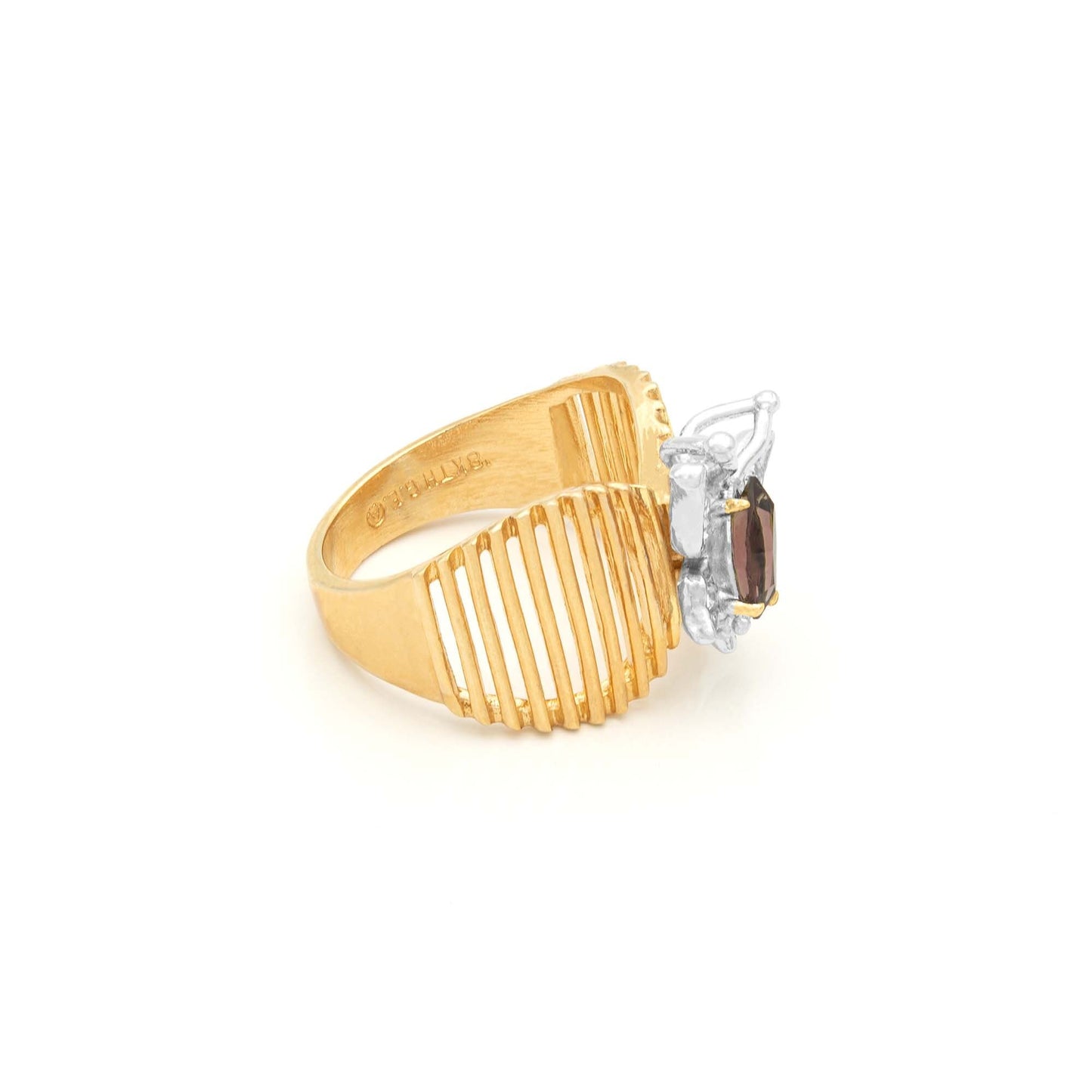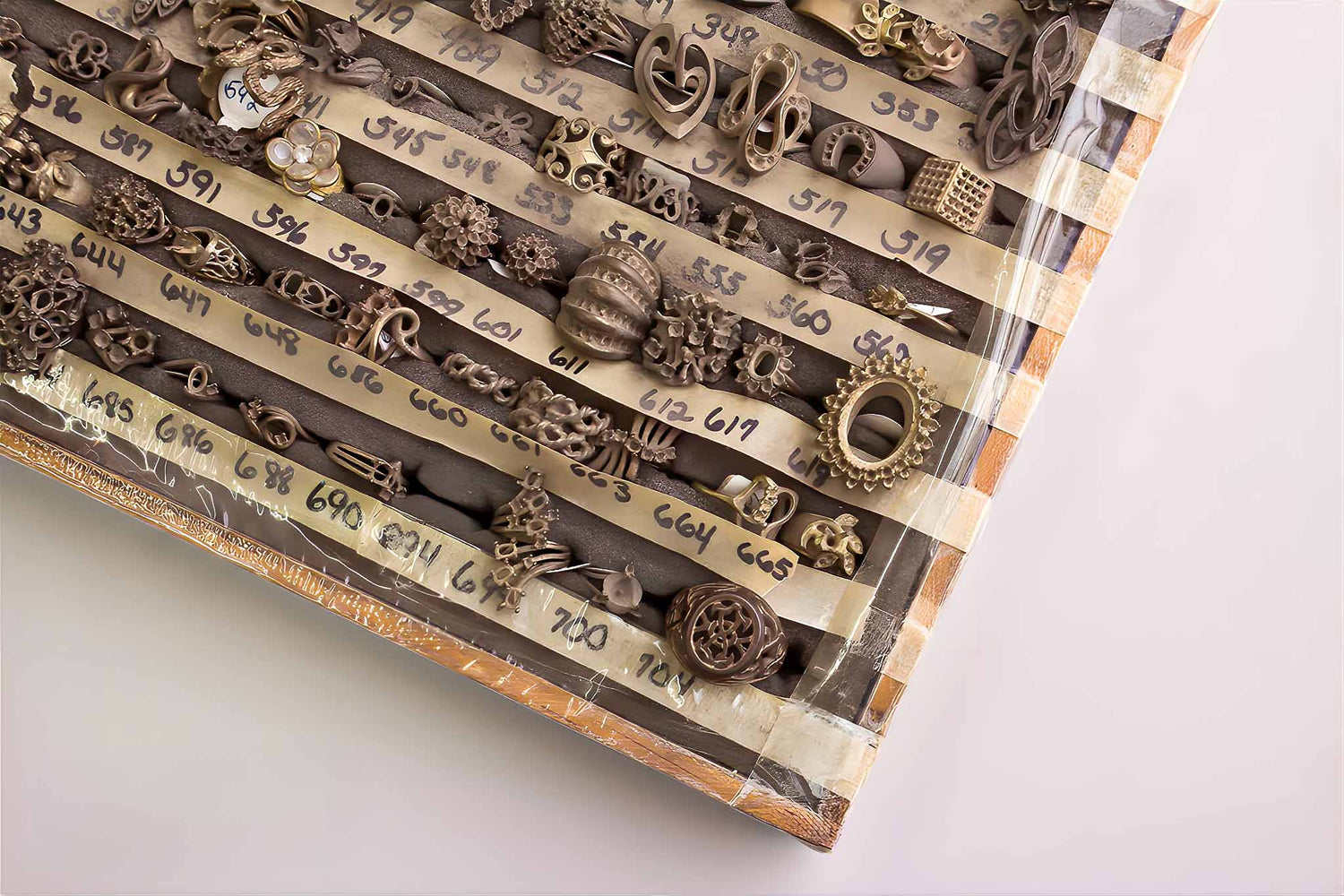 They don't make it like this any more.
🇺🇸 100% handcrafted in the USA
🛠️ Made using artisan processes, no longer in use
💎 Highest quality materials
💍 Authentic antique designs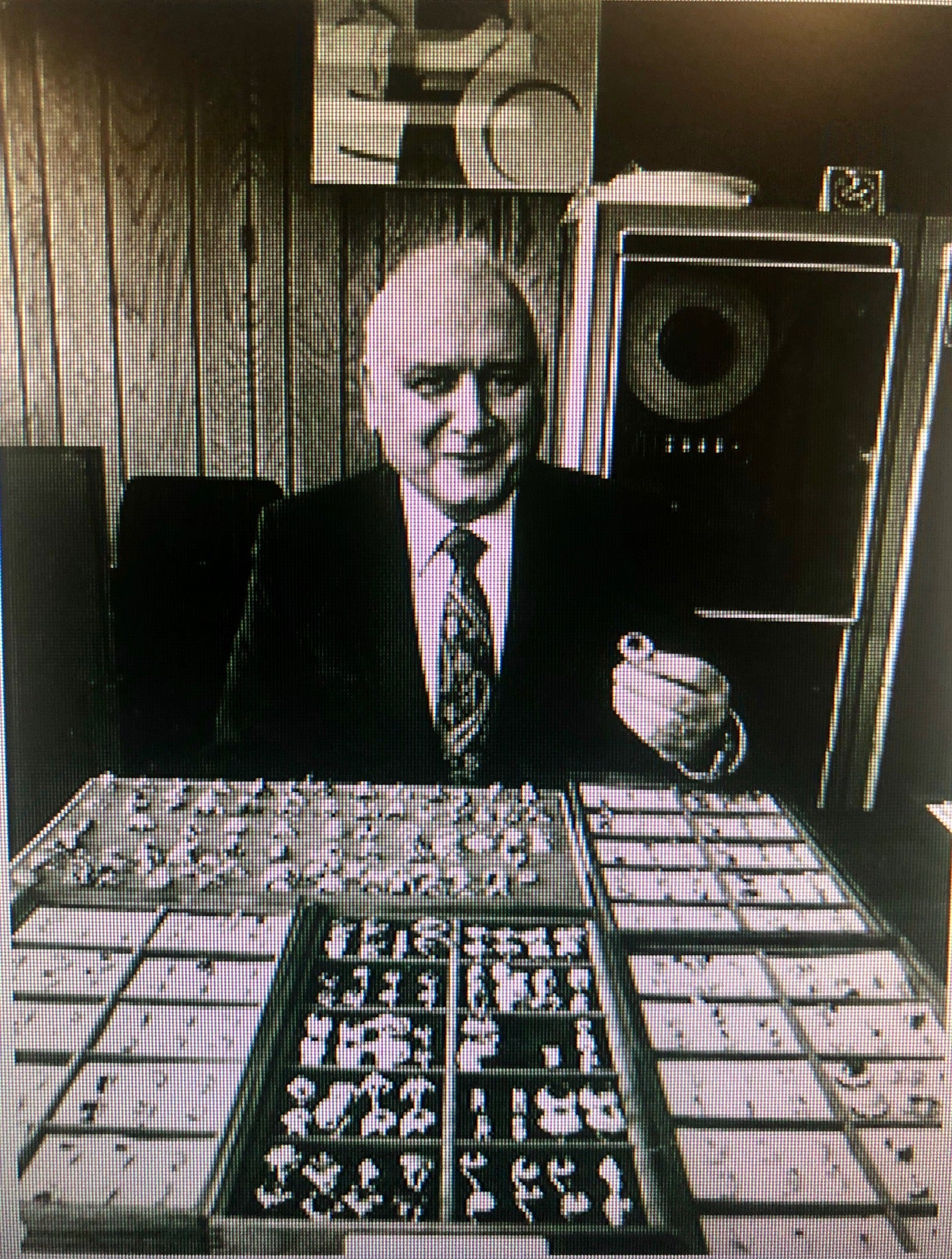 A Family Business
Designed and made in our family factory in Providence, Rhode Island, I'm exited to share with you our never worn handmade vintage jewelry.
- The Calandrelli Family
FAQ
Is it really vintage?

Yes! All of our jewelry is 100% vintage. All rings were hand crafted over 25 years ago, in our factory here in Providence Rhode Island. At the time these rings were produced, Providence was the jewelry capitol of the world, but due to changing times, these rings became overstock when business slowed down all those years ago. So they got packaged and put into storage and have been sitting there ever since. So yes, they are brand-new in the sense that they have never been worn, but are completely real vintage!
Will it turn green? Can I shower with it?

All of our gold products are 100% gold electroplated with a very thick layer of gold. Gold is naturally tarnish free and won't turn your fingers green!

Our jewelry is safe to shower with, but we don't recommend doing so, because the rings are authentically vintage.
Is it real gold? Are the gemstones real?

All of our gold pieces are 100% gold electroplated, using an extremely thick layer of real gold. We offer a variety of both genuine, replica, and semi-precious stones anything listed as "Genuine" is the real deal. (In the FIVE FOR ONE pack, you will receive a random mix of the types of stones we offer)
Are there more sizes?

Unfortunately we do not make this jewelry anymore. Once our items sell out, they're
out. The sizes that are available, are the only sizes we carry.
What are the care instructions?

We recommend a soft cloth to clean the rings. We do not recommend any jewelry cleaner or harsh chemicals to clean these rings as they may damage the plating.
Can it be resized?

These rings cannot be sized. Plated jewelry of any type that has base metals in the core cannot be sized. This is because